Weekly Recap
Jan 4th, 2021 - Jan 11th, 2021
Welcome to our 2nd weekly recap for January.
Overview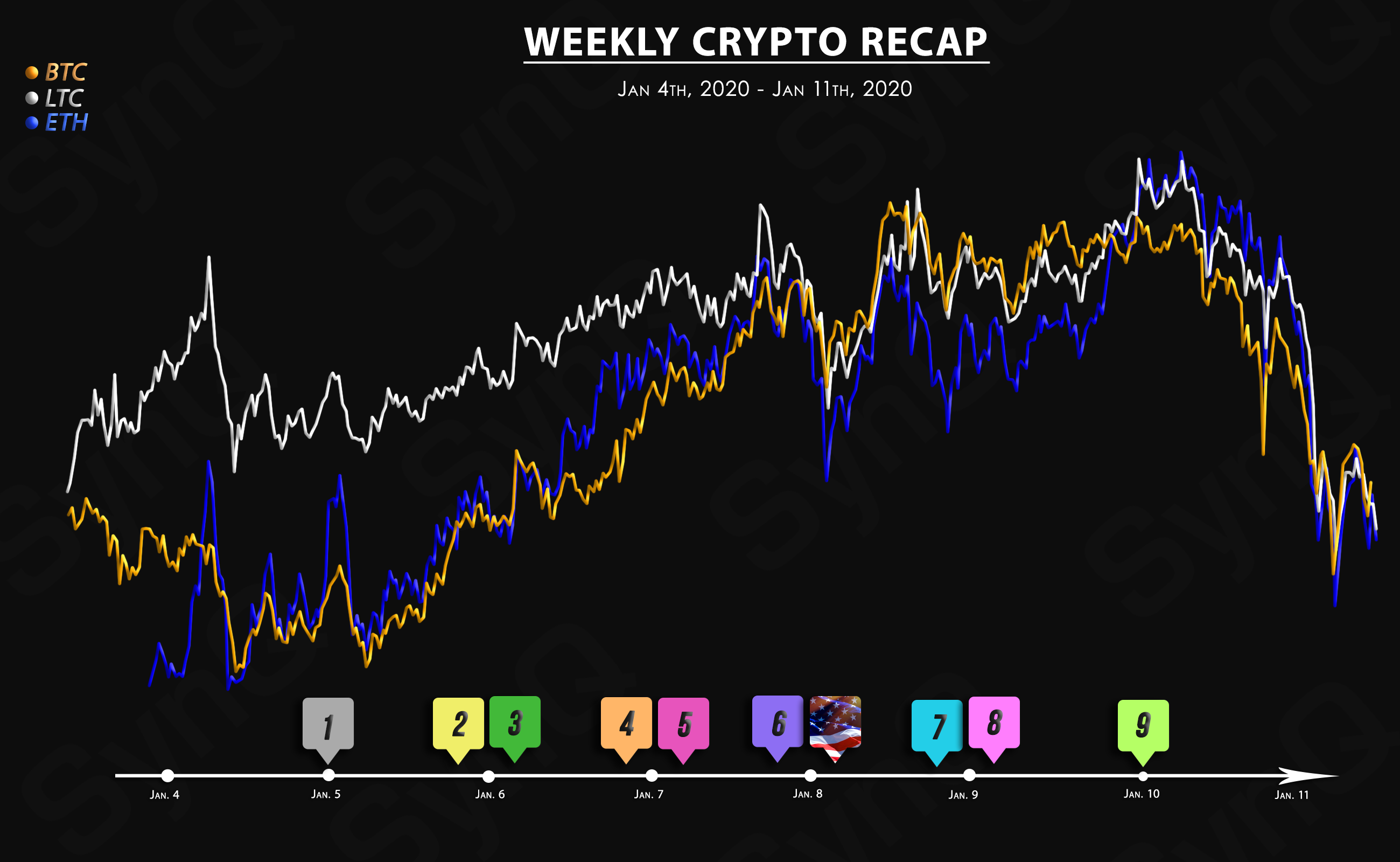 Crypto News
A new interpretive letter from the Office of the Comptroller of the Currency paves the way for stablecoins and public blockchains to be fully integrated in the financial infrastructure.
Mediterranean Hospital of Cyprus has successfully vaccinated some of its staff against the COVID-19 virus, including 100 doctors and personnel. The process was carried out via the VeChain-powered E-HCert COVID-19 solution, according to a blog post on January 5, 2020.
XRP is on the cusp of being pushed out of CoinMarketCap's top 5 after Cardano (ADA) soared over 40 percent in a single day.
The world's largest crypto management fund, Grayscale, has increased its crypto holdings by almost $2 billion in merely one day (as of Jan. 6).
Coinbase, Binance, Kraken, and Gemini—four of the world's most prominent cryptocurrency exchanges—experienced technical issues on Thursday after the price of Bitcoin shot past $40,000.
Litecoin will receive smart contract capabilities through Flare Networks, according to a tweet from the latter project.
Citing "the risk of further incitement of violence," Twitter has permanently suspended President Donald Trump's account, @realDonaldTrump.
Blockchain platform Polkadot announced that it has hired leading design agency Koto to give the blockchain platform a complete design revamp. However, all key decisions regarding the rebranding process will be driven and approved by the Polkadot community and its representatives on-chain.
Cardano has been an extremely important project in the cryptocurrency ecosystem in the past few years and IOHK has been in the process to expand Cardano's ecosystem and make it more self-sufficient. As the developments evolve behind the scenes, Cardano has emerged to be the biggest staking network in the world.
Prolific blockchain developer and crypto community member, Dan Larimer, the CTO of Block.one, has announced his resignation today.