Connect to Crypto
SynQ UP is the only multi-community communication and application platform built specifically for the cryptocurrency hub.
Mobile
Enjoy SynQ UP on the go with our native Apple and Android applications now available in the app stores. Get push notifications of price alerts, user activity, and much more, anywhere you have a connection.
Free
Unlike those "other" guys, you can start and use SynQ UP's instant messaging platform and apps for free, forever. SynQ believes in community, communication, and the free-flow of information.
Productive
Community owners, you can get started with SynQ TEAM today, a cost effective ($3/user per month), project management application built into the SynQ Suite ecosystem.
Stay Connected!
Things in cryptocurrency move fast, and you need to stay ahead of the game if you want to keep out in front of it. SynQ is built on a robust technology stack with user security and anonymity at the forefront of minds. Learn from the best, stay connected, and communicate freely.
Explore SynQ
SynQ UP is more than a chat app
SynQ UP includes TraQ, a live alert system for crypto
There's no better way to stay on top of this market than having communications and data at your finger tips. With TraQ, you'll see volume, price, supply, and can set alerts for when a cryptocurrency pair crosses a threshold (up or down) from the current price.
Discover All that SynQ UP has to Offer
What's missing from other chat platforms? A way to connect to any community with a simple, fast, community browser. Enter SynQ UP. We developed an easy to use, easy to browse, community directory, complete with descriptions, activity preview, hashtags, and a search field, to show you what you're interested in – now.
Admin Features
SynQ UP was built with community engagement and encouragement in mind, incentivize members of your community to engage with fun features like custom commands, emojis, and badges, create read-only channels to keep conversations focused, and never lose messages to some "message limit" paywall:
Create read-only channels
Create Premium access channels
Mute users for (X) time
Ban users from channels and your community
Assign moderator status
Delete any message
Bulk add users to new channels
Create a SynQ TEAM and assign users
Create private channels
Modify Community Settings
Add custom emojis
Add custom commands
Add custom community member badges
Filter Bad Language
User Features
Members of SynQ UP enjoy a vast array of custom, crypto-centric features, with ease of use and privacy in mind. Engage with posts at your leisure, and react how you see fit. Block communications from specific user accounts, browse profiles, follow people who inspire you, unlock community badges, and manage your notifications to fit your needs:
TraQ for price alerts
Share and view Tradingview Charts
GIF replies by GIPHY
Join multiple communities
Create group Direct Messages
Join and Leave channels freely
Customize your user profile
Manage your SynQ Notifications
Create public channels
Follow specific users
Block specific users
Add reactions and threaded replies to any message
Paste images from your clipboard
Add images as replies to threads
Download the App
Stay connected to SynQ UP anywhere you go
Conversations, TraQ, and more
With SynQ UP on mobile, you'll have access to every feature on SynQ UP at your thumbs keeping you connected to the cryptoverse!
Download on Android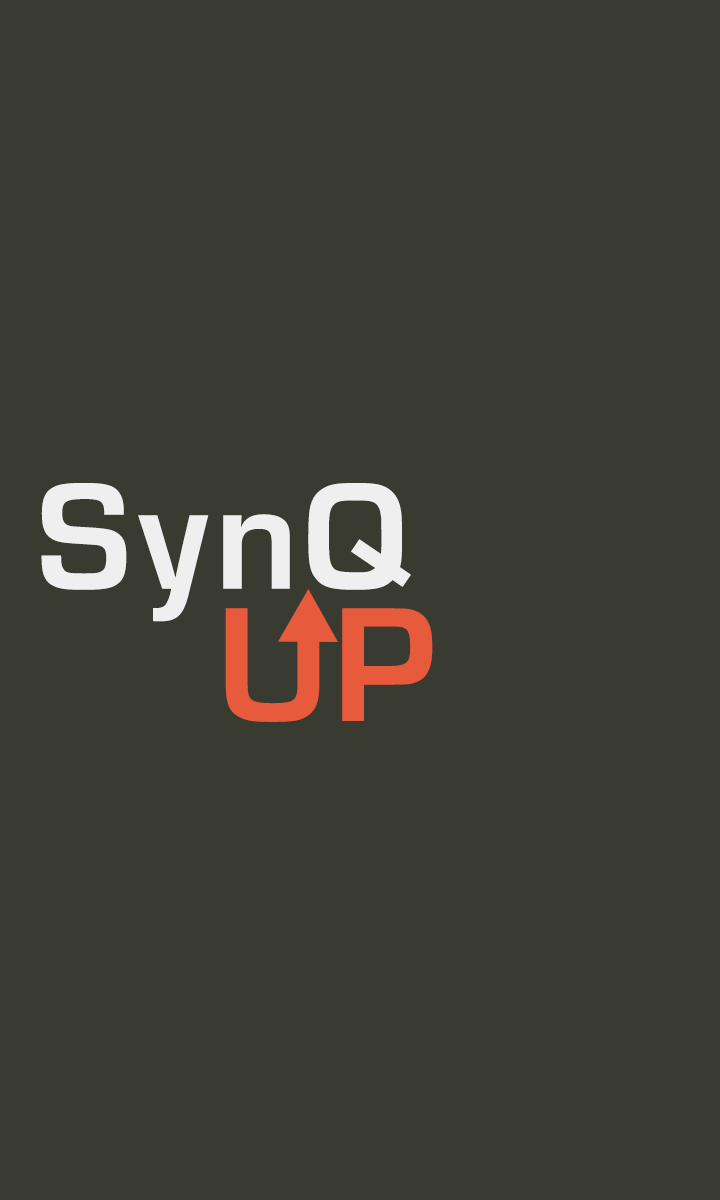 TraQ on the Go!
Get price alerts, check the coins you're tracking, share charts, and keep on top of the market anywhere, anytime with SynQ UP's loved TraQ mini-app! That and many more features are now available at your fingertips.