Weekly Recap
May 24th, 2021 - May 31th, 2021
Welcome to our 5th weekly recap for May.
Overview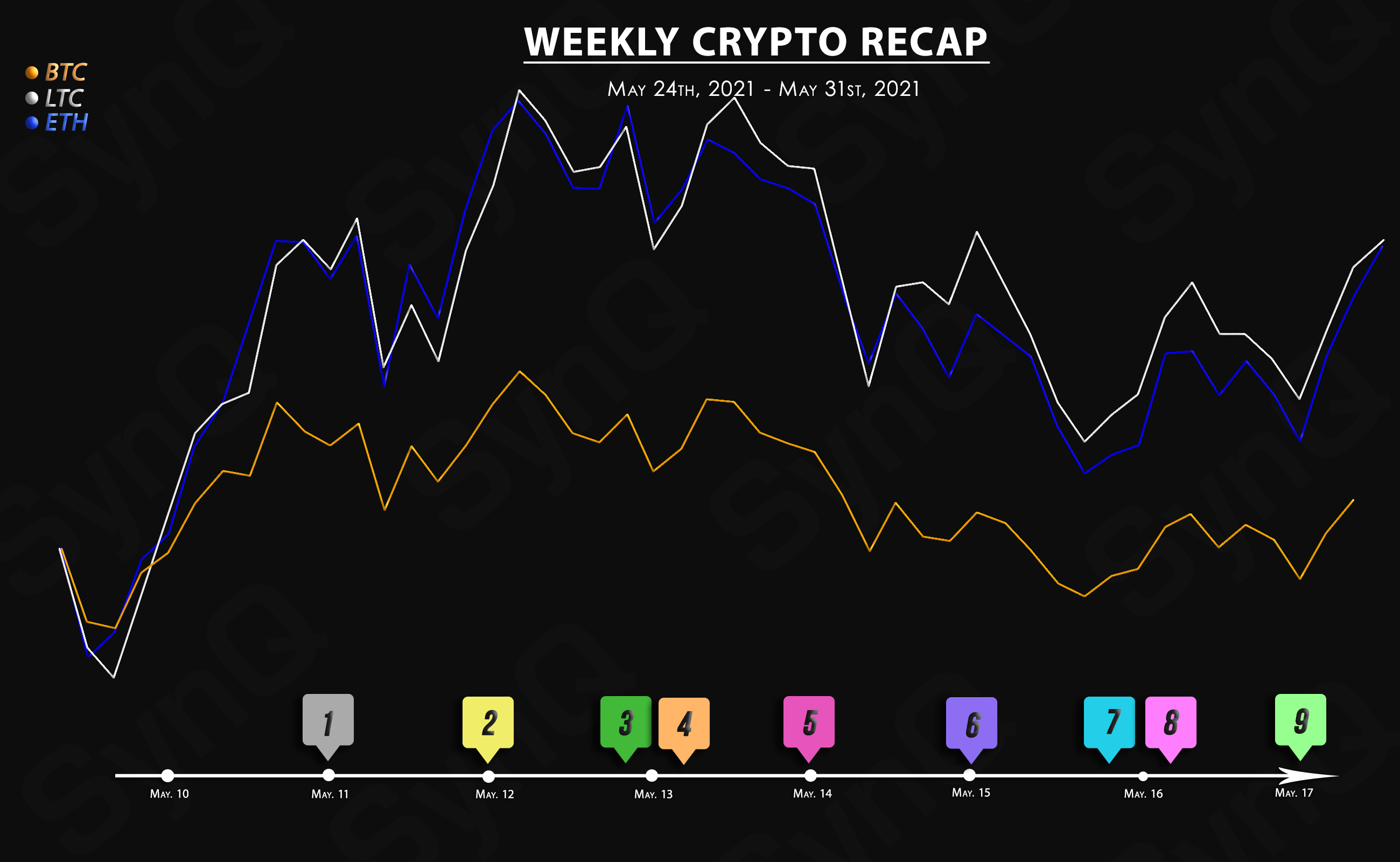 Crypto News
Global accounting and business consultancy firm PricewaterhouseCoopers (PwC) is revealing that legacy hedge funds are contemplating increasing their investments in crypto assets before the end of the year.
Payments giant PayPal is set to add support for cryptocurrency withdrawals to third-party wallets.
Ripple Labs intends to become a publicly-traded company after it settles the lawsuit against the SEC, confirmed the payment processor's CEO.
In a blog post that begins by relating flawed experiences with traditional financial services, IOHK announced they are developing Marlowe. In creating this decentralized finance (DeFi) project, they seek to democratize finance through facilitating peer-to-peer agreements on a blockchain.
Cardano remains one of the few altcoins showing strength amid May's massive cryptocurrency dip and its developers' latest announcement is sure to have prompted excitement among investors and holders.
Large investment fund Grayscale, subsidiary of Barry Silbert's Digital Currency Group, has tweeted that as of May 28, the size of its crypto holdings has shrunk to $34.1 billion from $36.2 billion a day before.
India may have a contentious relationship with the crypto space, but investments continue to pour into the country's digital coin sector.
In yet another win for Ripple in its lawsuit against the SEC, the Judge has denied the Commission's motion to compel the payment processor to produce internal information discussing XRP sales with its legal team. As a result, the price of the XPR token surged by double-digits in 24 hours.
India's central bank has clarified that banks cannot use its 2018 order banning them from dealing with cryptocurrency transactions.