Weekly Recap
April 26th, 2021 - May 3rd, 2021
Welcome to our 1st weekly recap for May.
Overview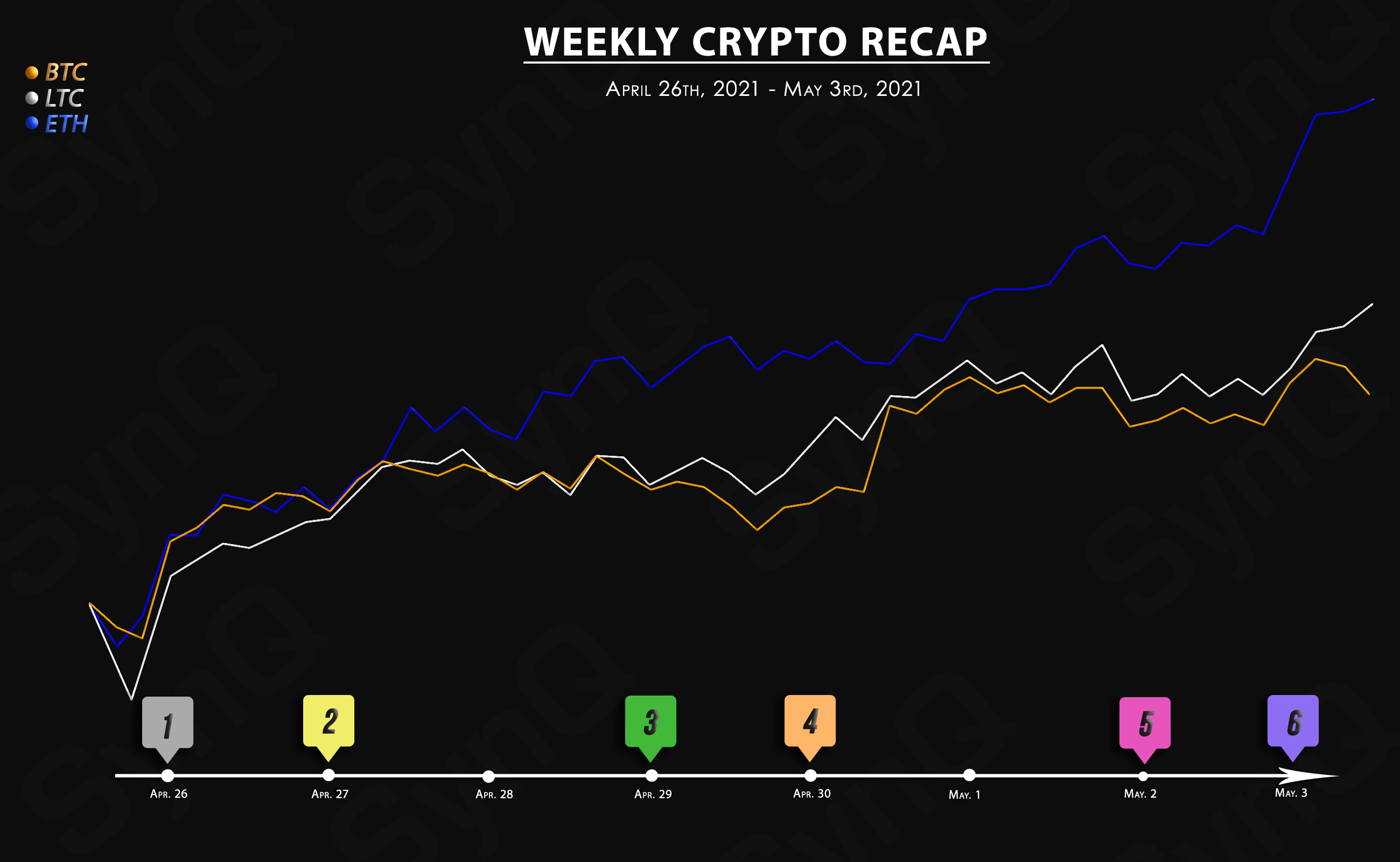 Crypto News
The chairman of South Korea's top financial regulator, the Financial Services Commission (FSC), Eun Sung-soo, has warned that all of the cryptocurrency exchanges in the country could be shut down. South Korea currently has about 200 cryptocurrency exchanges, he said.
Mastercard is launching a new cryptocurrency rewards credit card featuring real-time rewards in partnership with crypto exchange Gemini. Cardholders will earn up to 3% back in real-time in bitcoin or a number of supported cryptocurrencies.
Although recent studies have been showing a slowdown in cryptojacking activities, especially the ones related to mining privacy coins, Intel remains on the hunt to crackdown on such activities. The tech giant has partnered with Microsoft to deploy a campaign that strengthens cryptojacking detection with new technologies.
Cryptocurrency exchange Coinbase now allows its U.S. customers to buy cryptocurrencies with Paypal. Millions of customers can now purchase up to $25,000 a day of cryptocurrencies with their Paypal accounts.
On April 30, the crypto-focused data analytics company Skew announced the firm has been acquired by the San Francisco company Coinbase. The exchange will leverage Skew's data with the firm's institutional subsidiary Coinbase Prime. The goal is to make "cryptocurrency markets more transparent and accessible for institutional investors."
Bitcoin's mining difficulty has seen a massive drop this week, as the metric slid 12.6% and was the largest difficulty drop in 2021. The mining difficulty decline follows the recent electrical outages in China which had affected the network's hashrate to some degree. Following the difficulty drop, Bitcoin's hashrate is climbing northbound again nearing the 200 exahash per second zone.