Manage Team Members
Team member management in SynQ TEAM is about as straight forward as you can get, you either have management level permissions, or you don't.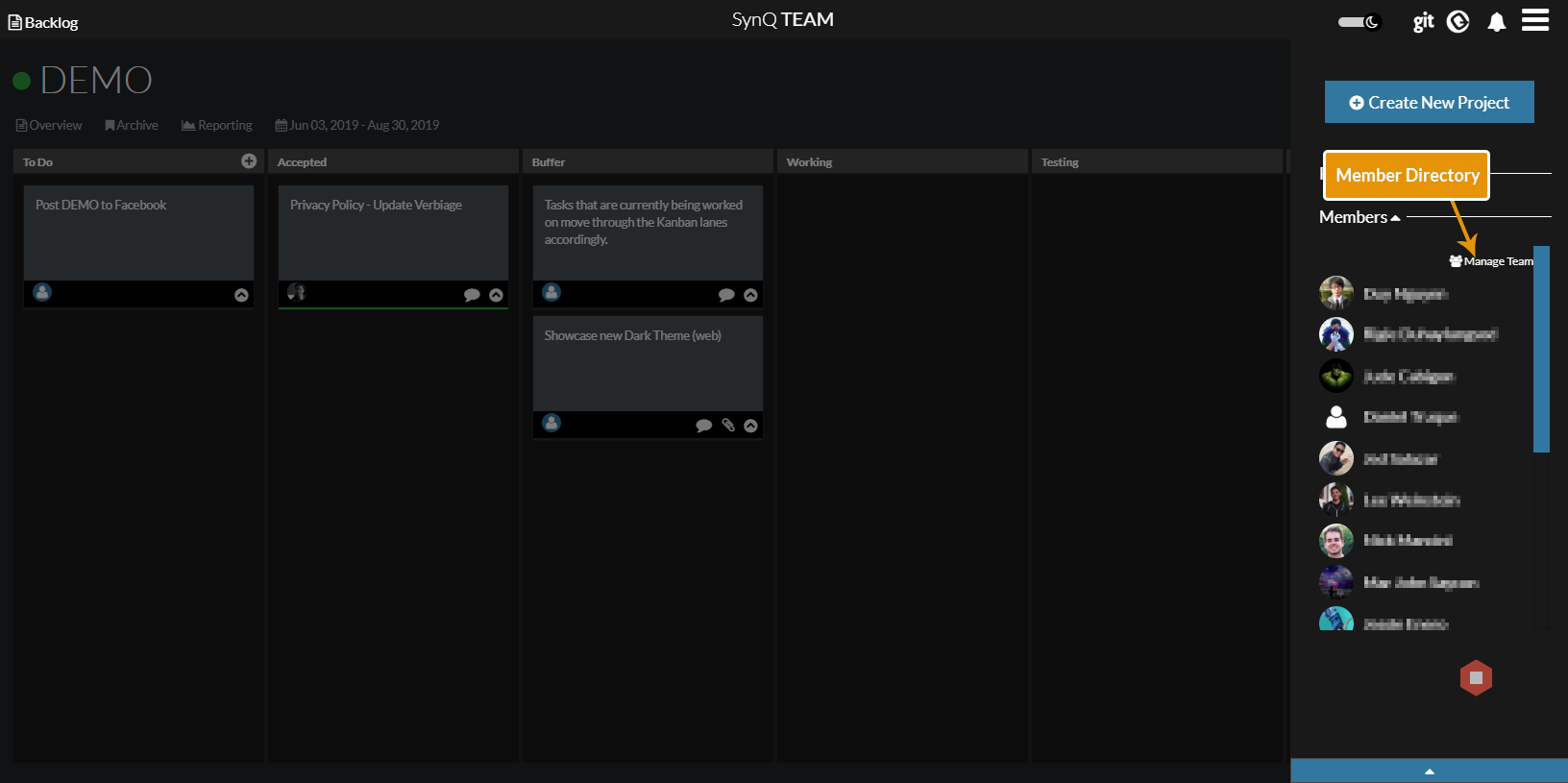 Roles
SynQ TEAM members can see Projects, switch projects, create tasks, assign tasks, comment and add attachments, view notifications, add task watchers, and rename/delete/complete a task at any time.
SynQ TEAM managers can Create Projects, create backlog items, add new team members, and manage billing options, as well do all the other tasks a TEAM member can.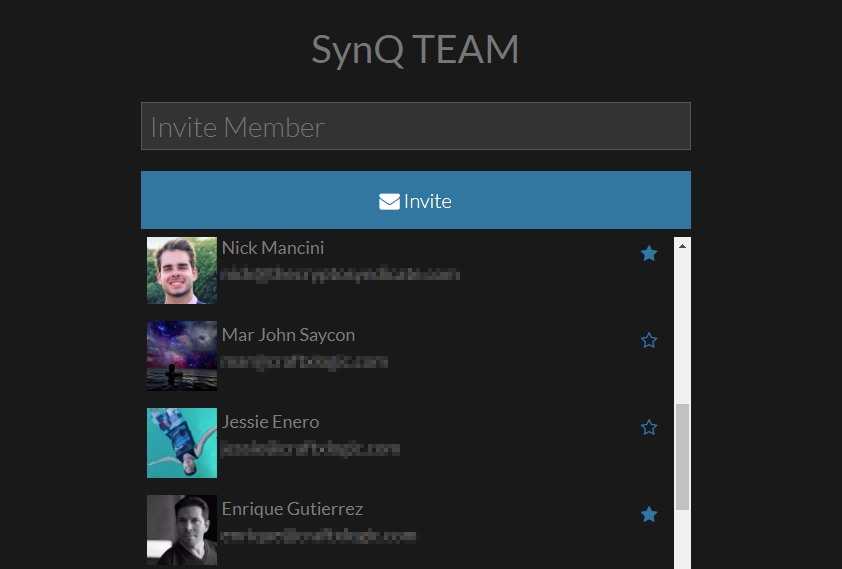 Creating a Manager
Simply click the star icon ( ) next to a user list item to convert them into a TEAM manager, and toggle it to remove the permission. The TEAM creator can not be removed from the TEAM manager role.