Community Browser
The SynQ UP Community browser is the gateway to accessing all of the communities that SynQ UP has to offer
First Time User
As a first time user joining SynQ UP, you will likely be placed into the Community Browser to start. If not, skip down to "Finding the Community Browser while you are in a Community"
Finding the Community Browser while you are in a Community
If you are in a community, finding the Community Browser is very simple.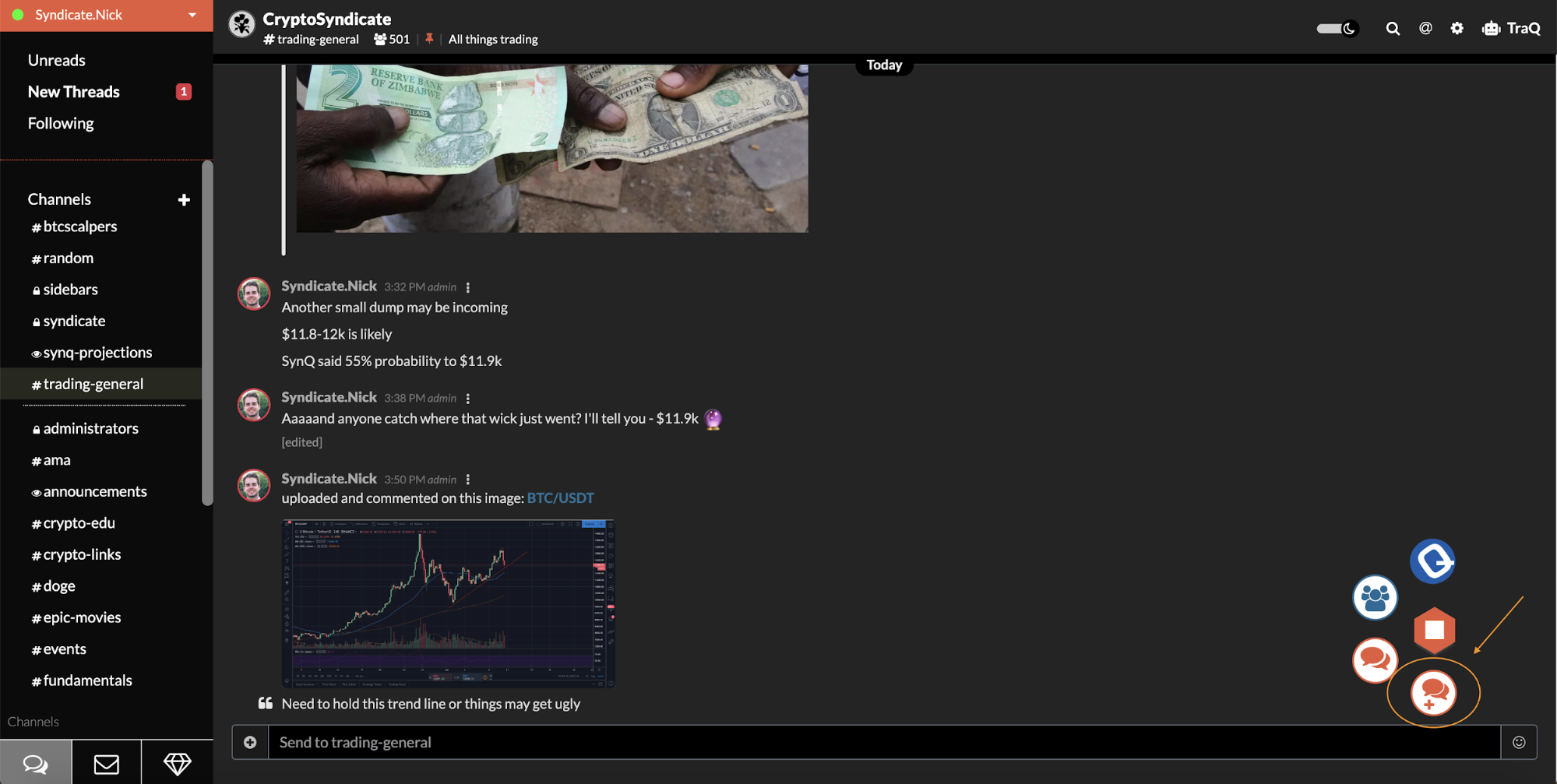 Hover over the SynQ Switcher icon (image below) and a few icons will pop up. Click the icon with a text bubble and a plus sign to access the community browser.
Within the Community Browser
Once you are in the Community Browser you can:
Create a community
Search communities by name and/or tag
Join existing communities
To get more info on creating a community click here (link).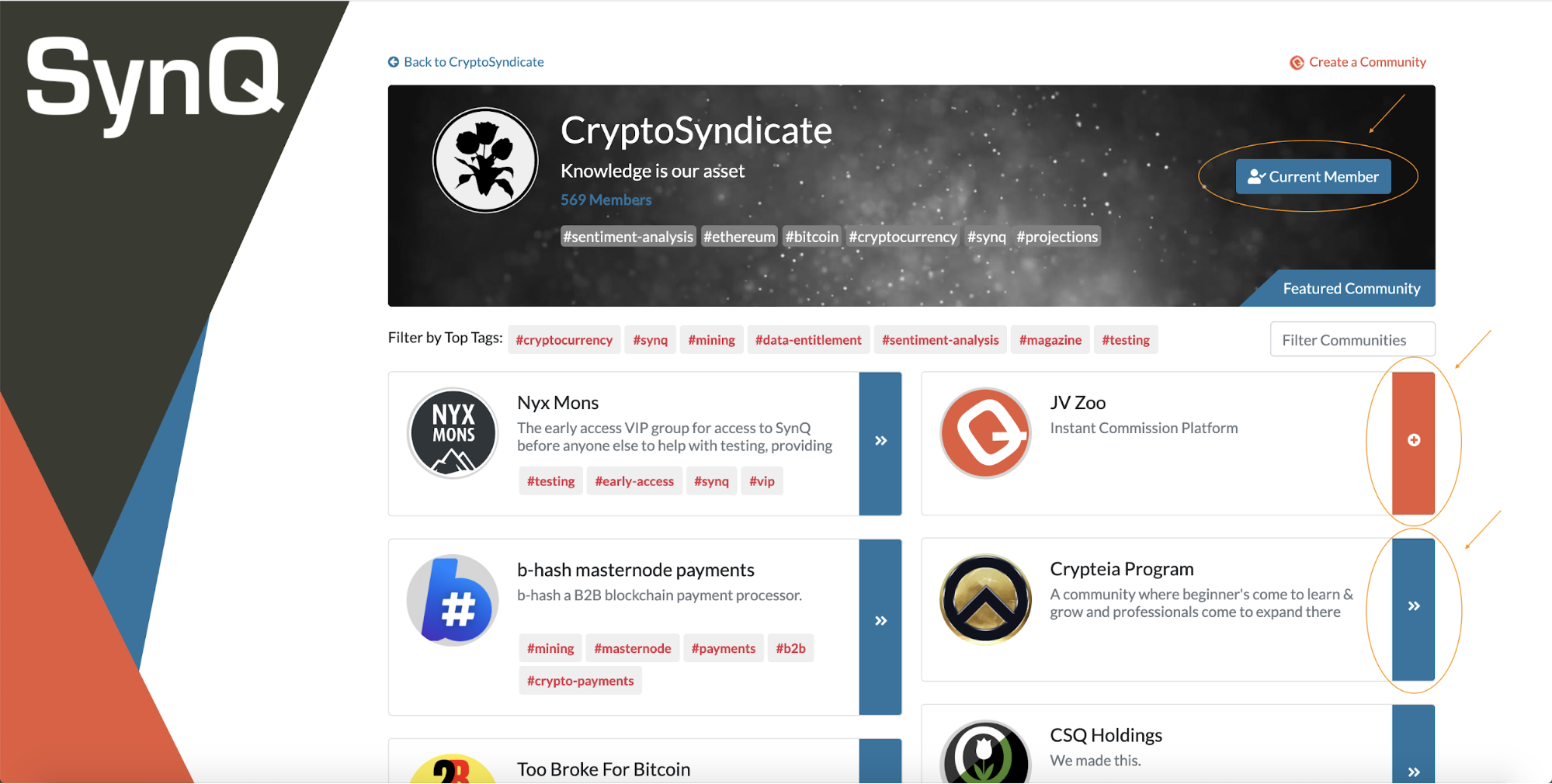 To search a community click on the search bar where it says "filter communities" and type in your desired name/tag.
To join a community, click on the red plus sign next to the community name and you will immediately join the community.