Weekly Recap
March 29th, 2021 - April 5th, 2021
Welcome to our 1st weekly recap for April.
Overview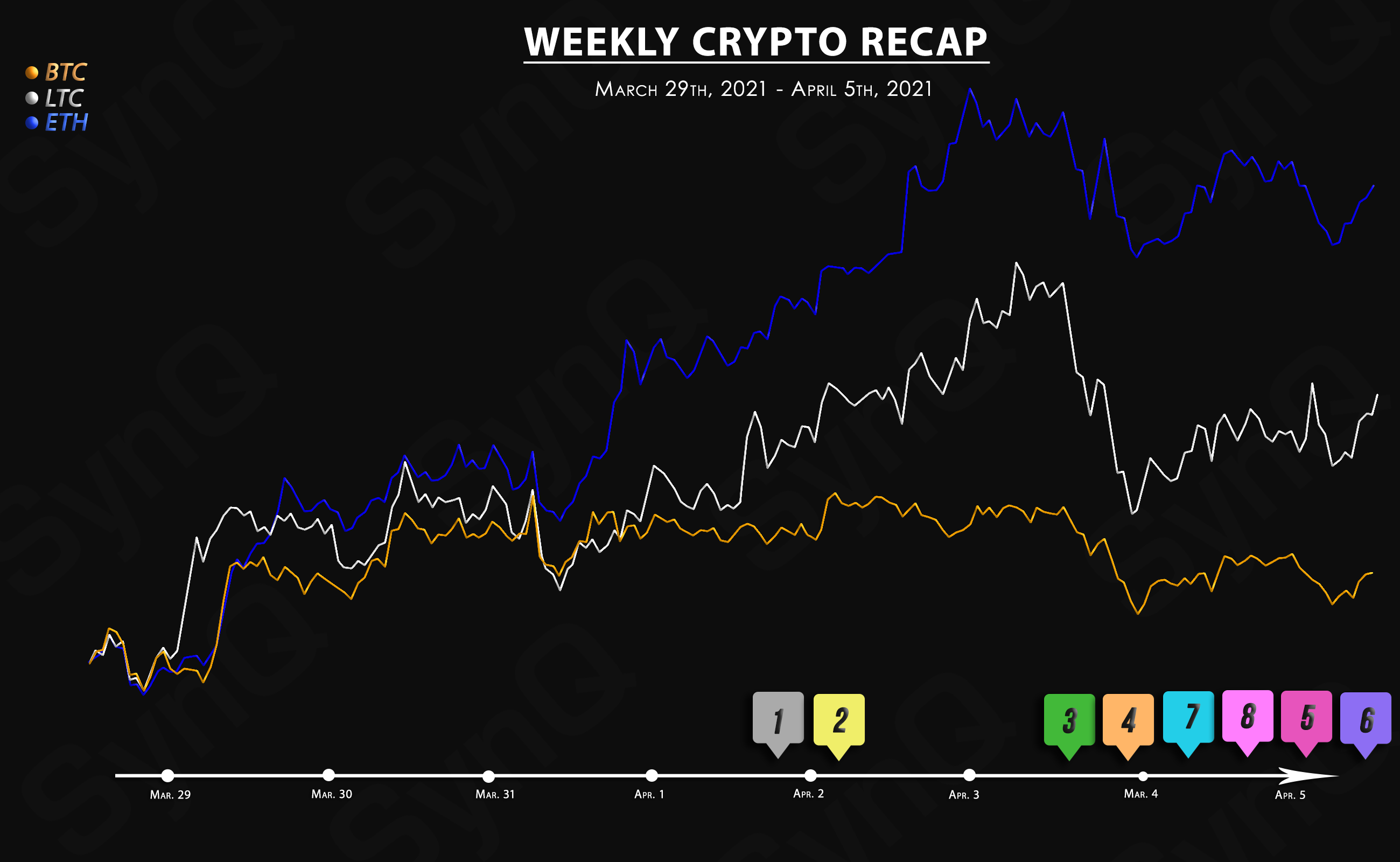 Crypto News
"It's everything from exchanges, asset managers, custodians, to the mundane like tax reporting on your crypto gains and everything in between."
So says Dawn Fitzpatrick (pictured), the chief investment officer of Soros Fund Management, in an interview with Bloomberg.
The largest Bitcoin buying fund, which also offers exposure to altcoins—including Ethereum and Stellar—has added 5,566,271 XLM and other altcoins, whose trusts have been launched recently.
Shortly after getting a court authorization to obtain records of cryptocurrency exchange Circle's customers, the US Internal Revenue Service (IRS) is now seeking to get access to similar data from trading platform Kraken.
Goldman Sachs is reportedly preparing to issue its first investment channels for Bitcoin (BTC) and other crypto assets by the second quarter of 2021.
The Bank of Japan has officially kicked off experiments on a proof of concept for its central bank digital currency. The first testing phase is already live and should be completed by March 2022.
As the race for the title of America's first Bitcoin exchange-traded fund (ETF) rages on, digital assets investment giant Grayscale today revealed that launching such a product was its goal from the very start.
U.S. Dollar Tether (USDT), a stablecoin with a $43 billion market capitalization, expands its operations to the most promising platforms of Web 3.0.
Mutual fund giant Fidelity and financial services provider Square have joined forces with several other companies to create a trade group, the Crypto Council for Innovation, that will lobby for favorable cryptocurrency regulations, according to an April 6 report by the Wall Street Journal.