Weekly Recap
March 16th, 2021 - March 23rd, 2021
Welcome to our 3rd weekly recap for March.
Overview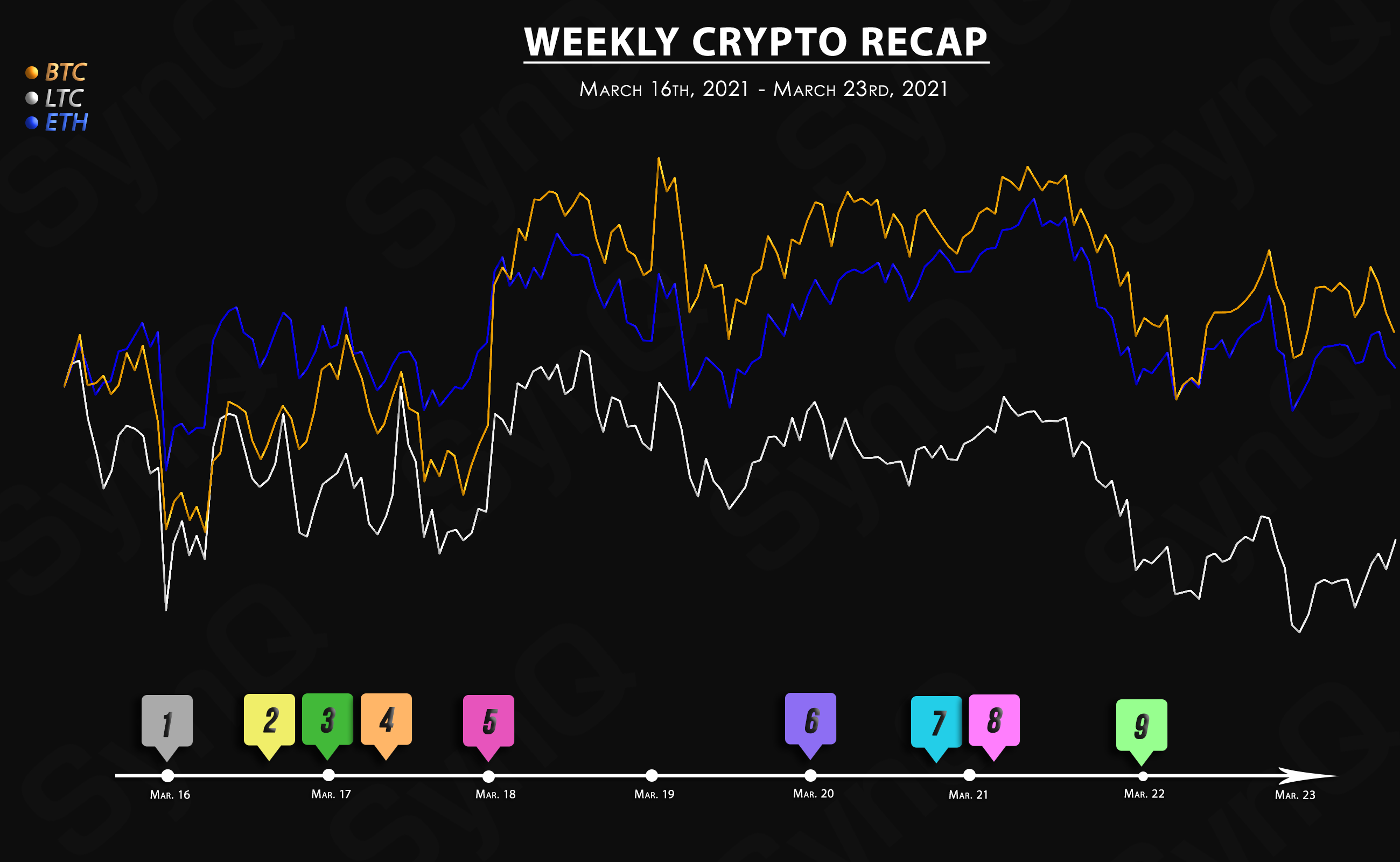 Crypto News
South Korea's cryptocurrency regulatory space is set to become even more tightly regulated with the incoming laws on financial reporting for crypto businesses in the country.
The Litecoin Foundation has completed the code for its MimbleWimble Extension Block (MWEB) which will enhance scaling and privacy for the cryptocurrency.
Grayscale Investments, the largest digital asset manager, launched five new digital currency trusts, the company announced Wednesday.
Visa CEO, Al Kelly revealed the company's plans to enable the buying of bitcoin using its credit cards during his recent podcast with Fortune's 'Leadership Next'.
In her new report, Deutsche Bank analyst and French economist Marion Laboure writes that Bitcoin can no longer be ignored after its market cap eclipsed $1 trillion.
Cardano's (ADA) community long-awaited announcement has arrived. Coinbase has listed ADA on its main and pro platform. Starting today users will be able to start trading the cryptocurrency in all supported regions.
Flare Networks considers integrating Cardano's native token ADA. It has launched a poll on its official Twitter handle to find out the community's opinion.
Ethereum devs will discuss whether to focus on going full Proof of Stake (PoS) after the fee market hard fork goes through this summer.
Crypto exchange Coinbase could be extending support for more digital assets following the addition of Cardano (ADA) on its platform.