Weekly Recap
February 22nd, 2021 - Feb 29th, 2021
Welcome to our 4th weekly recap for Febuary.
Overview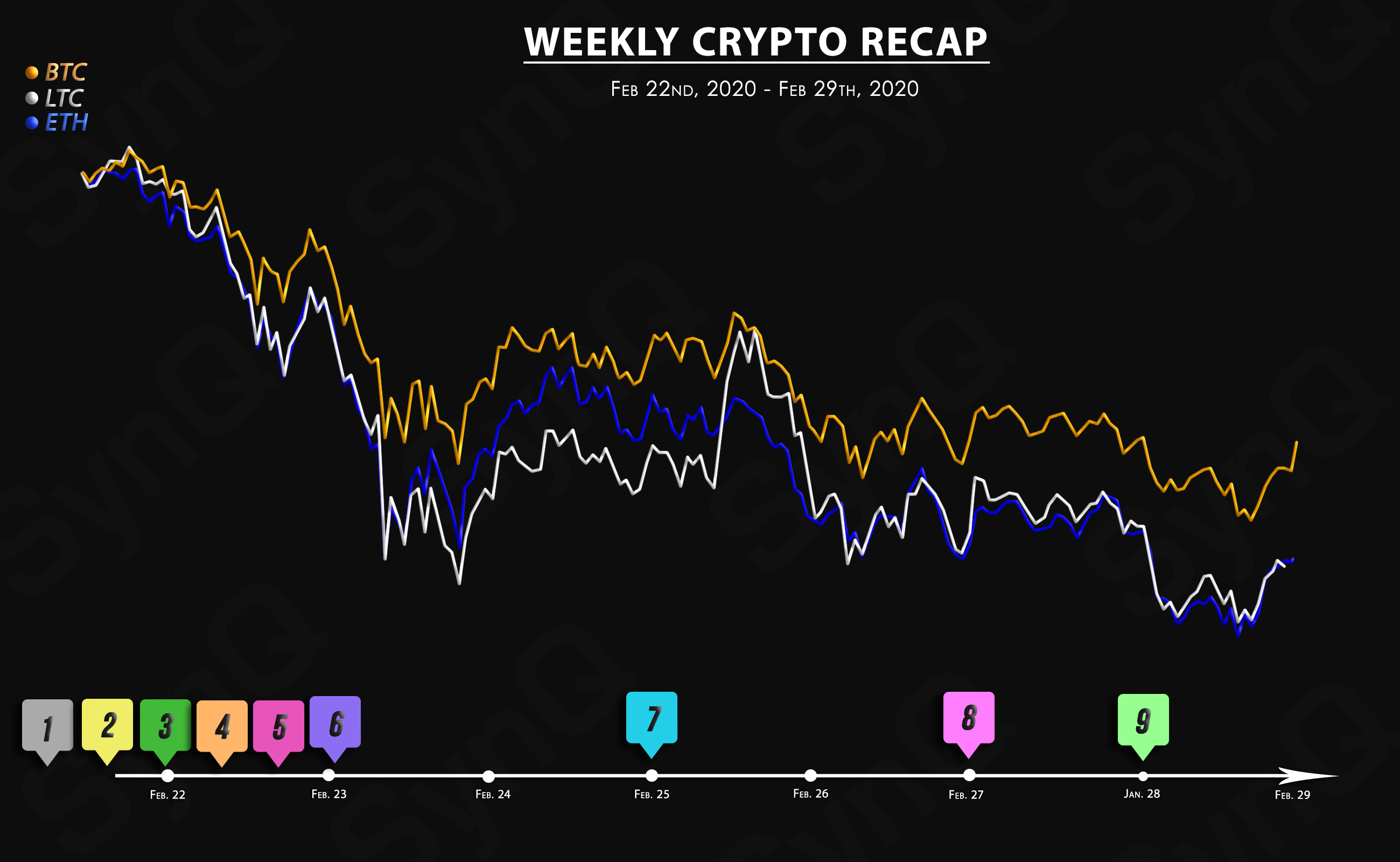 Crypto News
Cryptocurrencies could succeed if properly studied, but bitcoin is a highly speculative and inefficient asset, said US Treasury Secretary Janet Yellen.
On Feb. 10, Mastercard announced that it would start supporting a select few cryptocurrencies on its payment network. According to the payments giant, the inclusion of cryptocurrencies will allow customers to "save, store and send money in new ways" while opening up new opportunities for merchants as well.
Global money transfer service MoneyGram says it has changed its relationship with blockchain payments firm Ripple amid the latter's litigation with the Securities and Exchange Commission.
The Securities and Exchange Board of India (SEBI) has reportedly ordered stock promoters to exit all cryptocurrency holdings before raising funds.
After much back and forth, South Korea appears to have finally set a hard date for the dawn of cryptocurrency taxation.
Crypto firms Bitfinex and Tether have settled with the New York Attorney General's (NYAG's) office, ending a legal dispute that began in mid-2019.
Cryptocurrency exchange Coinbase has filed for an initial public offering with the U.S. Securities and Exchange Commission (SEC). The company has chosen the direct listing route and has applied for its shares to be listed on Nasdaq.
A Dubai based crypto-based investment fund, FD7 Ventures says it will offload bitcoins worth $750 million and will use the proceeds to increase positions in Cardano and Polkadot tokens. According to FD7 Ventures, this switch to the two altcoins will help the fund to better serve the interests of investors who are looking to diversify their portfolios.
Philippine crypto exchange Pdax recently suffered a costly technical failure – one that led to bitcoin trading at 300,000 Philippine pesos (around $6,000) – a discount of 88% to its current price.