Introduction
FTX is a crypto derivative exchange offering scalable futures, leveraged tokens and OTC trading for the DeFi market. The Hong Kong-based exchange was only launched in May 2019, but has grown to be one of the top five exchanges in traded volume and is quickly outpacing most competitors.
This growth could be attributed to the solid reputation the company has established for itself, even before its adoption of DeFi projects. As interests and competition in DeFi grew, FTX stood out from the competition due to their adaptability and innovation.
Alameda Research, the exchange's primary market maker, is also a investor in the DeFi project, mStable, a stable assets swapping protocol. The company is also an active participant in the Defi ecosystem. Alameda has proposed and voted on several Compound governance proposals, in addition to playing a crucial role in enhancing the Balancer's protocol distribution mechanics.
FTX operates by tokenizing leveraged futures positions using a generated ERC20 token as representation, which can then be traded as a spot token. The token could additionally also be listed on other exchanges, allowing users to take on a leveraged position without personally managing the collateral themselves. But the appeal for users is the unique products available on FTX such as the MOVE indices, FTX leveraged tokens, or the Bitcoin Perpetual Futures.
The platform's utility token is known as FTT, and holders receive additional benefits such as lowered FTX trading fees, OTC rebates, collateral for futures trading, and socialized gains from the insurance fund.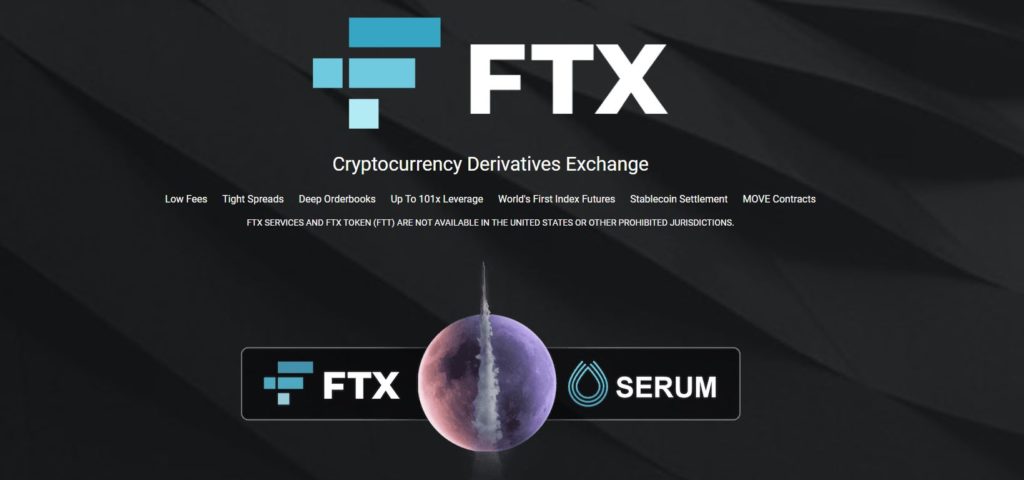 Source: The FTX Team is also developing the SERUM Exchange.
FTX Services are available globally, except in restricted countries such as the United States, Cuba, Crimea, Sevastopol, Iran, Syria, North Korea, Antigua or Barbuda.
Fundamentals
FTT is currently trading at $3.45, with a marketcap of $329,344,002. The current circulating supply is 95,434,860 out of a total supply of 344,446,952 FTT.
Source: https://ftx.com/en/ftt