Introduction
Without a reserve of capital, decentralized exchanges cannot be utilized to their full potential. Uniswap aims to provide this service by regulating token exchanges on the Ethereum chain using liquidity pools rather than traditional order books.
Liquidity providers who invested value into a pool will earn interests in proportion to their shares from the 0.3% trading fee that the pool generates. Anyone can contribute to an existing pool, or create a new one by supplying an equal value of both ETH and an ERC20 token. Funds can be deposited or withdrawn at any time.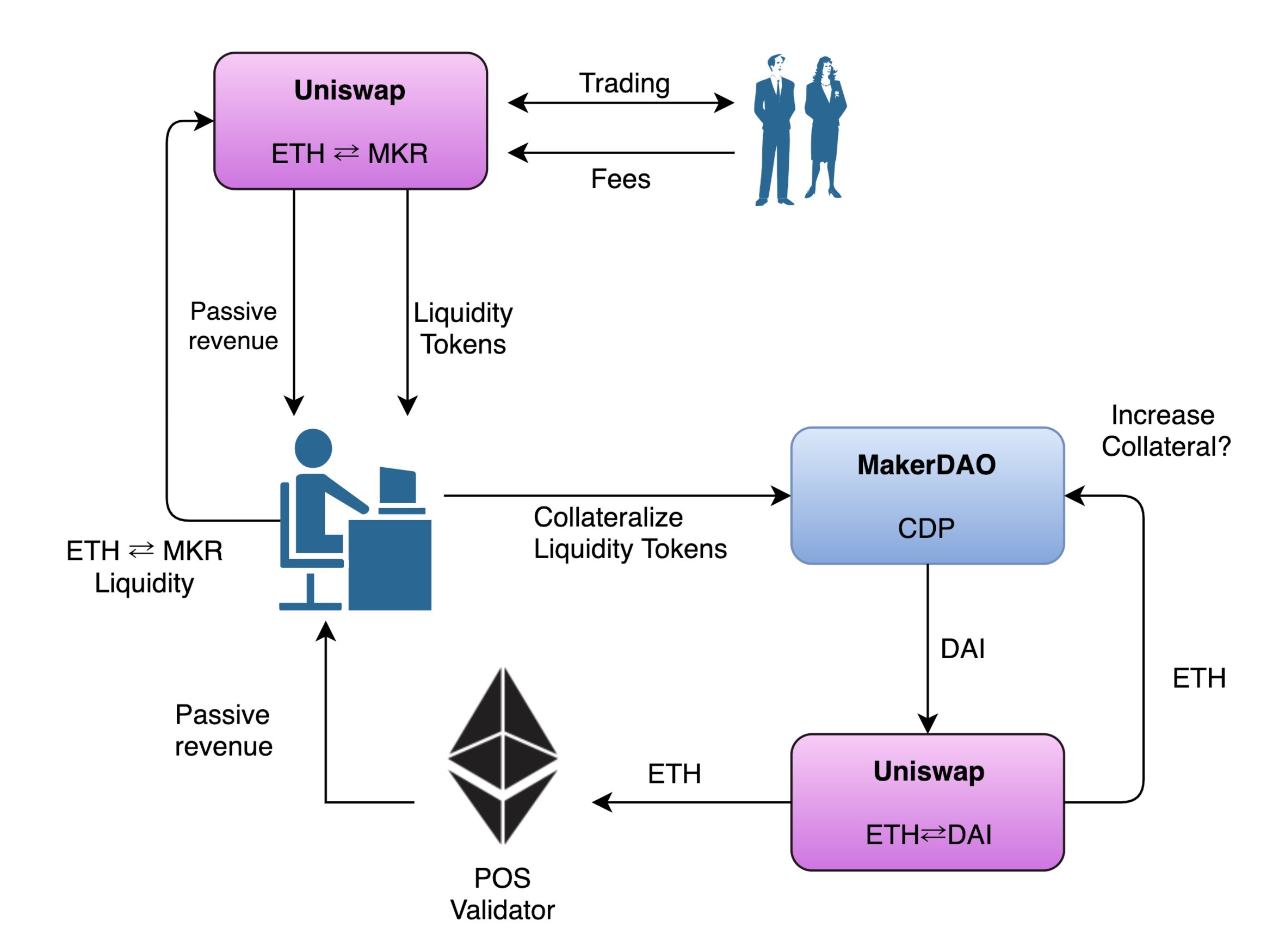 Source: https://twitter.com/UniswapProtocol/
The creator of the pool can set the exchange rate, which will be shifted through Uniswap's "constant product market maker" mechanism for trading. When one side of the pair's liquidity is reduced relative to the other, the price is automatically adjusted. This is designed to "create arbitrage opportunities, in order to encourage more trading".
Fundamentals
Uniswap does not have a native token, but each liquidity pair is represented by a unique, transferable ERC20 "pool" token which users can use to swap between ETH and any ERC20 token. These tokens are created when funds are deposited into the pool and represents user's share of the pool's total assets. When funds are reclaimed, the associated pool tokens are burned.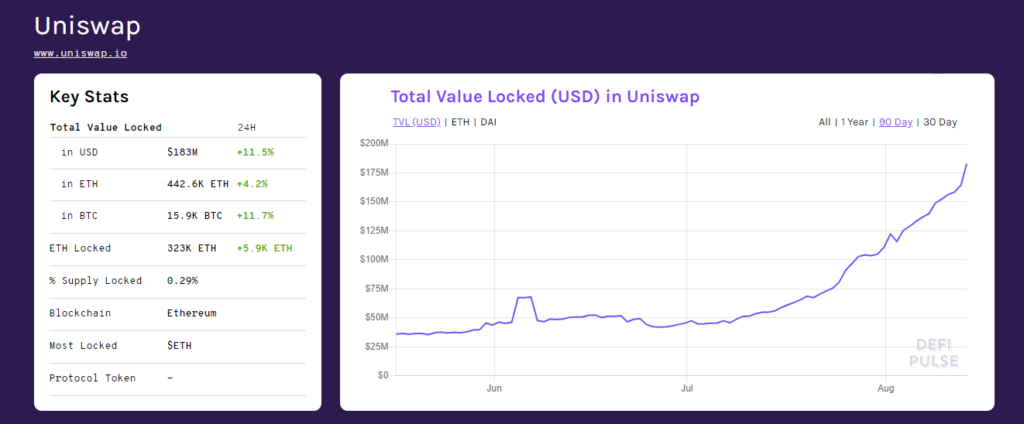 Source: https://defipulse.com/

Source: https://uniswap.info/home