Cryptocurrencies have grown from a niche underground market to become a diverse financial industry with many applications in daily life and in economics.
The cryptocurrencies in circulation are versatile, and can be utilized as a store-of-value, investment, and /or as a currency to facilitate the exchange of goods and services.
Growth has been a steady progression on multiple fronts for the market. Adoption has been growing at a faster rate than before since 2017, due to an increase in mainstream awareness. 

As of now, Bitcoin alone has completed and recorded more than 400 million transactions. The daily transactions of BTC is currently an average of 350k transactions per day or 15k/hr. That's about 4 transactions per second for Bitcoin.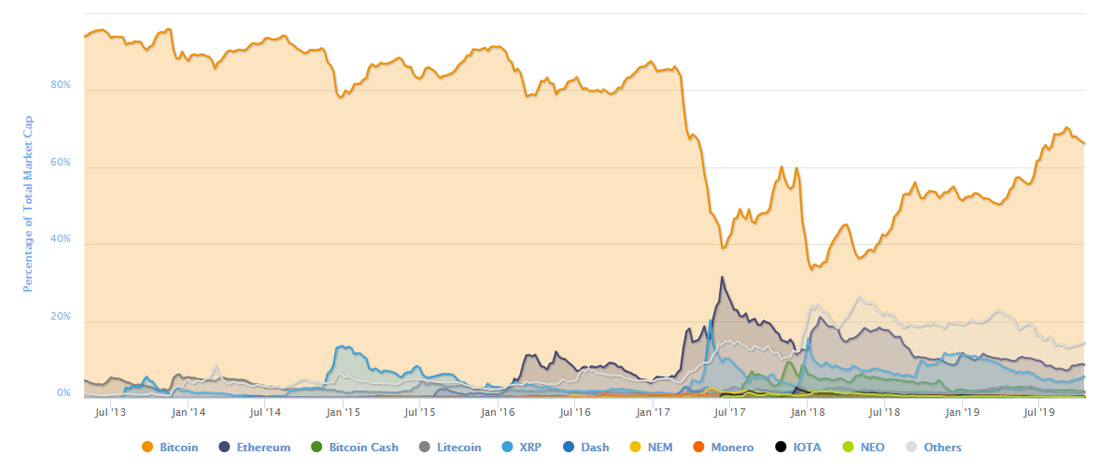 Bitcoin dominance is currently 66.6% in a market of 2957 cryptocurrencies. Due to sheer influence, it is no surprise that BTC's metrics are often used to gauge the momentum and overall health of the industry.
For BTC, and cryptocurrencies in general, one of the largest issues holding back user adoption interests early on was the lack of convenient access. That has changed since the installation of the first Bitcoin ATM (BTM) in 2013. Six years since that number has grown to be close to 6k BTMs worldwide.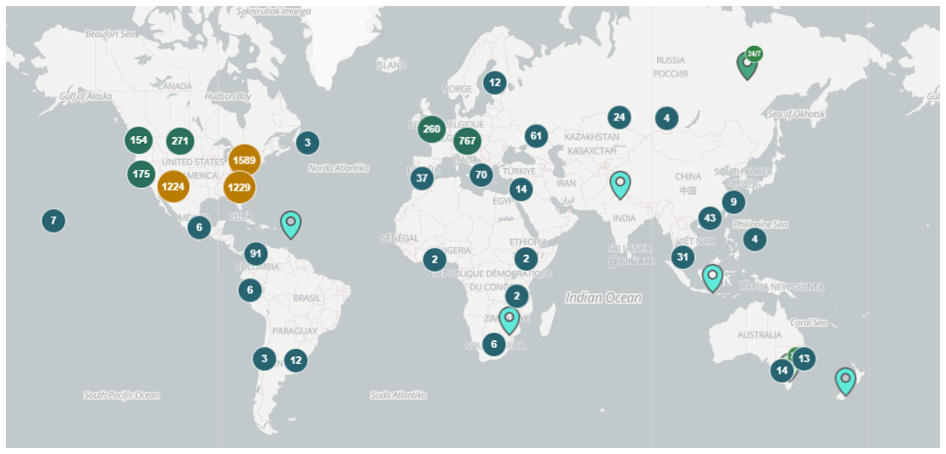 Whilst the market of cryptocurrencies remains unpredictable, BTM growth remains steady. In fact, the number of BTMs have been doubling per annum in recent years.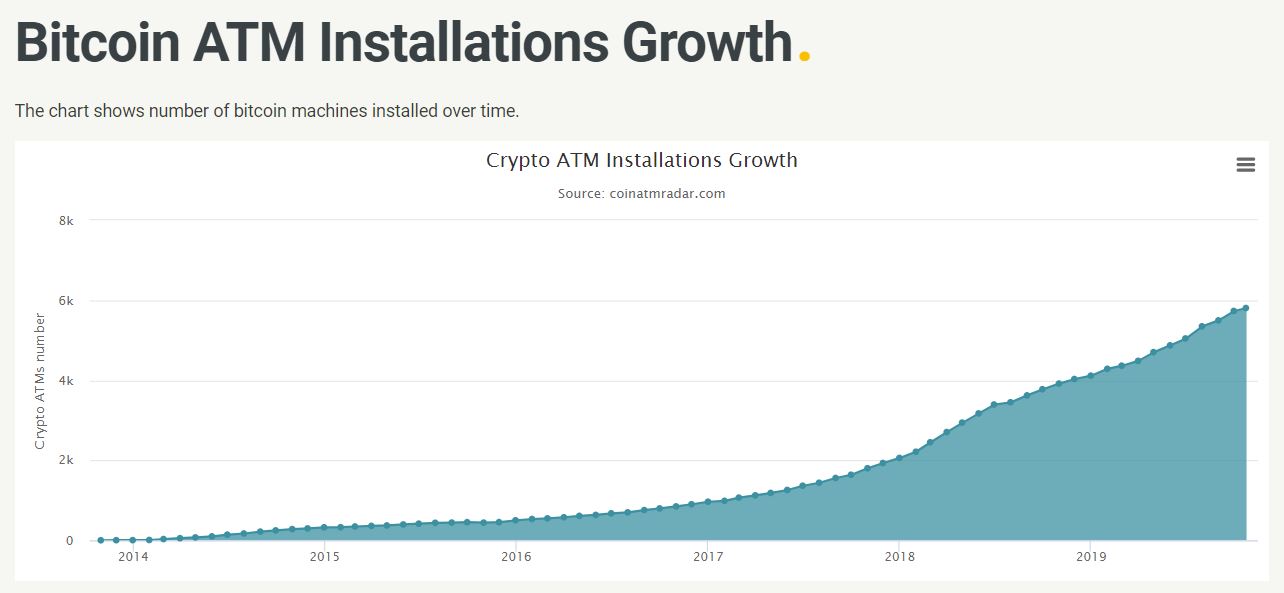 Not only do these BTM serves as points of access and exchange for BTC, but support for other alternative cryptocurrencies as well; benefiting the entire crypto sphere and easing user adoption.
Approximately 70.6% of BTMs support alternate cryptocurrencies. 68.5% support Litecoin, 59.7% supports Ether, and 40.2% supports BCH. Each averaging +10% growth compared to last month.
Despite progress, in contrast to mainstream and traditional financial platforms, the volume of cryptocurrencies is still very insignificant.
According to the Global Findex database, 69% of adults in the world currently have access to and are using financial institutions or mobile money services.
In comparison, only about ~1% of the global population is using cryptocurrencies.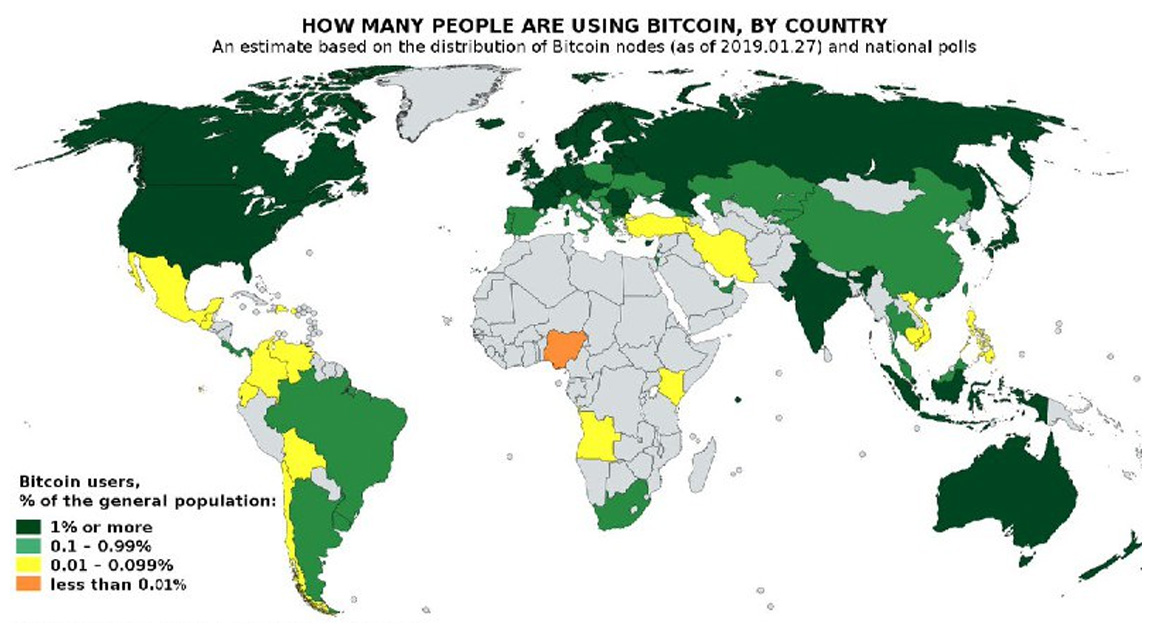 In America alone, traditional financial institutions still reign supreme. The same rate of adoption among U.S consumers can be assumed of countries with similar economies.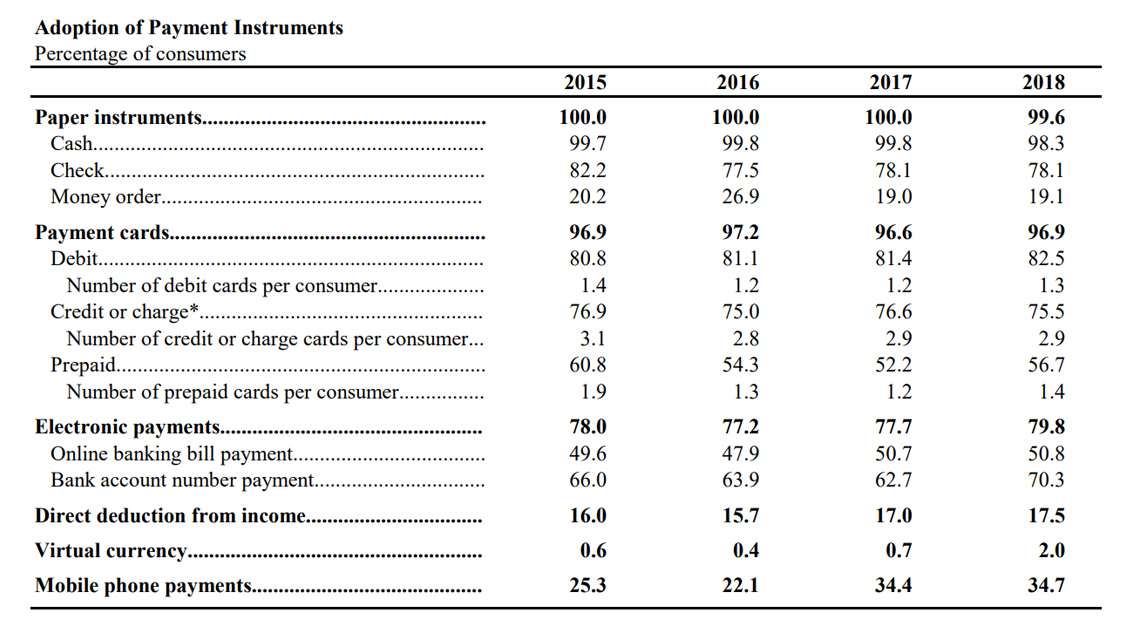 From 2017 – 2018, there was a noticeable decline in consumers' use of cash and check. Meanwhile, although the shares of digital and mobile payments both increased after 2015, the minimal growth of these transactions from 2017 to 2018, reflects that consumer behavior is generally slow to change. 
Since 2008, use of paper payment methods such as cash and checks has been on a decline. By mode, card payments are the preferred payment method. In a typical month, 60% of an average consumer's transactions are done using a credit, debit, or pre-paid card.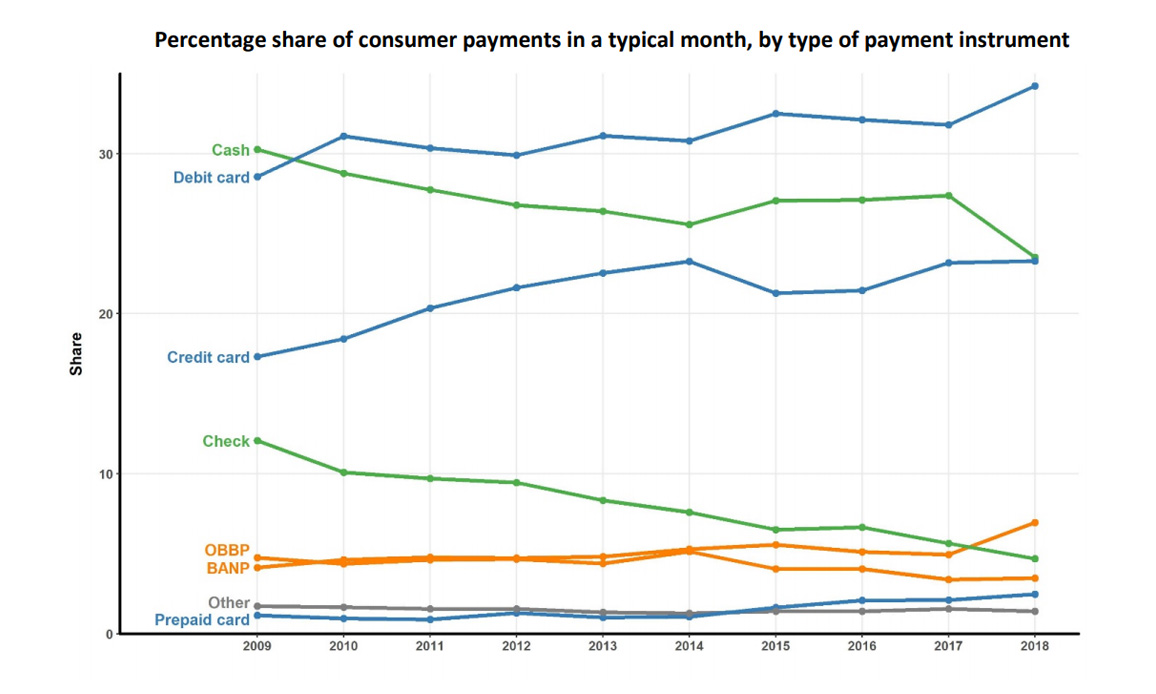 According to the Census Bureau, there were 189 million adults with credit card accounts in the United States, compared to a University of Cambridge estimates of 2.9 to 5.8 million cryptocurrency users in 2017. In the same year, The Boston Federal Reserve determined that 75.7% of consumers have at least one credit card. 
Out of four major card networks, VISA is the most widely used with a 53.1% dominance in terms of Network Purchase Volume. 49.7% of cards in circulation is a VISA card, and 48.4% of credit cards' Outstanding Balance belongs to the company as well.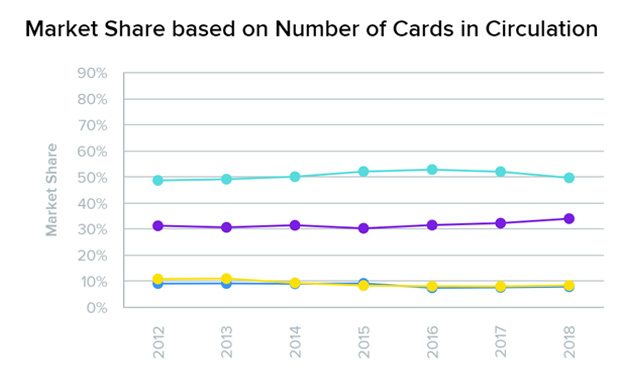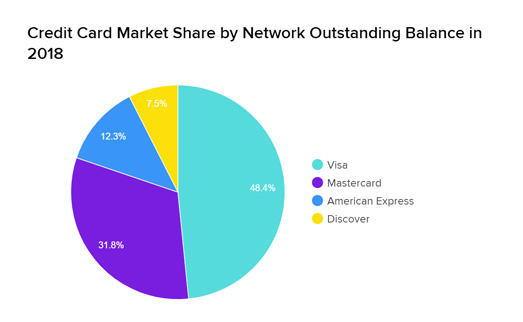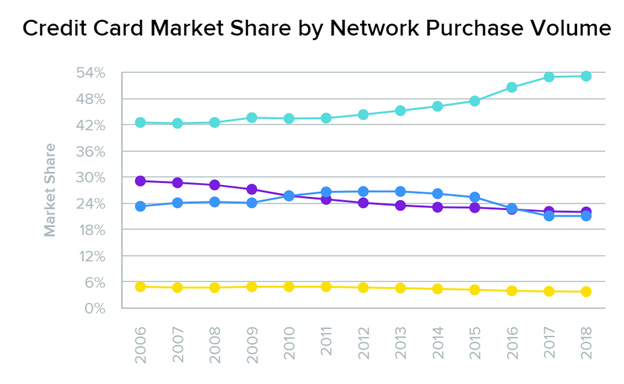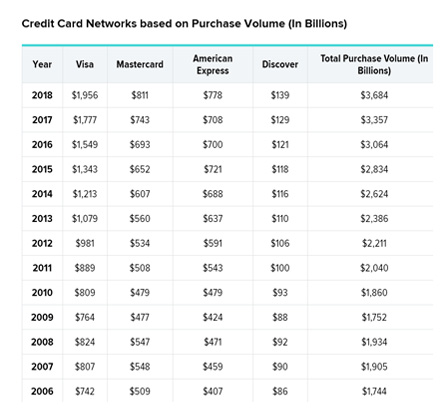 Currently, VISA claims to handle an average of 150 million transactions-per-day (tps). That is roughly 1,700 tps, in comparison to Bitcoin's 3.8 tps, and Ethereum's 8.1 tps. The total Purchase Volume of credit cards amounted to $3684 billion, in contrast to the $250 billion market cap of crypto in 2018.
However, even though the majority of market shares is dominated by traditional institutions, there is room for the user base of cryptocurrencies to grow. According to the Global Index database, about 1.7 billion adults remains unbanked in 2017.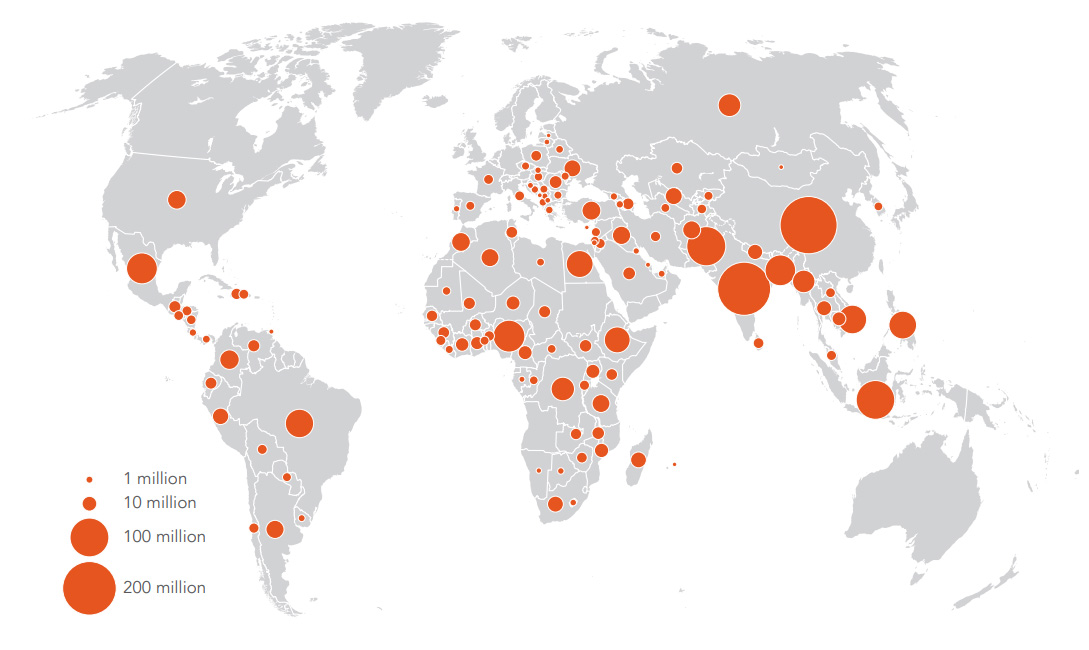 With 225 million people, China claims the world's largest unbanked population, followed by India with 190 million, Pakistan at 100 million, and Indonesia with 95 million. These four economies, together with Nigeria, Mexico and Bangladesh, make up nearly half the world's unbanked population.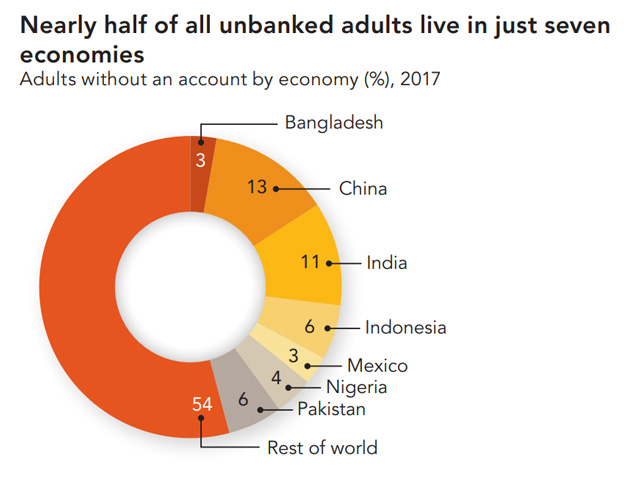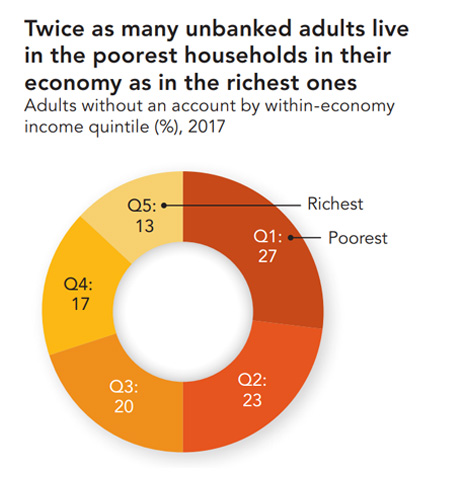 Generally, account ownership is nearly universal (94%) in high-income economies, compared to (63%) in developing economies classified as low or middle income. There is a wide variation in account ownership across multiple economies, which can vary from about 20% in Cambodia, Mauritania, and Pakistan to as high as 93% in Mongolia.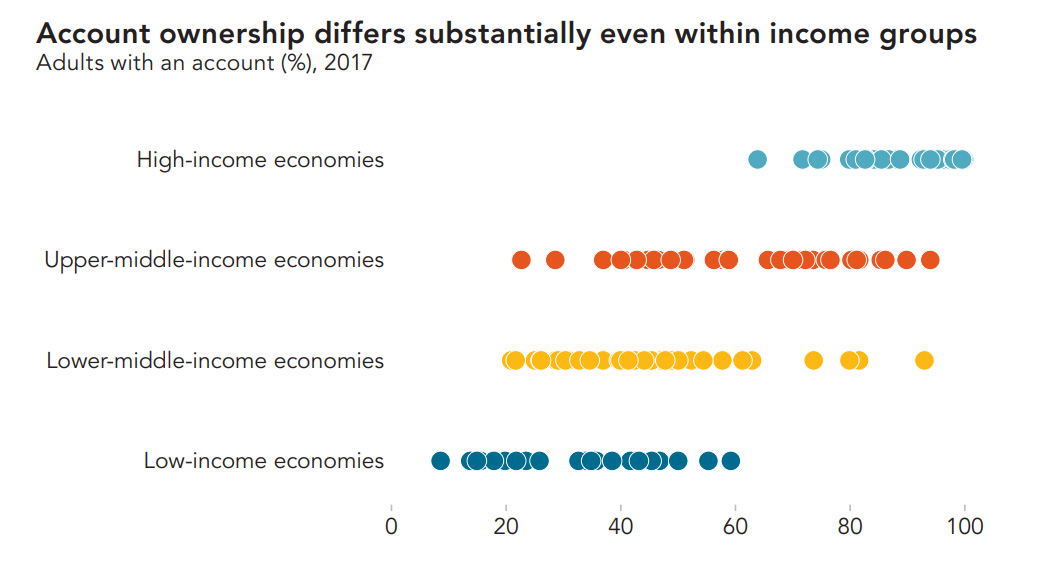 Whilst they are not the majority, the unbanked still represents a large number of the global population. And it is within these communities that interest in cryptocurrencies is being fostered.
Countries with less privileged economies may not be able to afford to drive adoption progress on a global scale, but the individuals of such economies are ones the cryptocurrency industry can benefit.

For example, access to electricity and hardware is still a luxury in many places in Africa, making it infeasible to run BTC nodes on the continent. Yet, 3 of the top 5 countries on Google Trends for Bitcoin interests are from Africa, including Nigeria – which has a <0.01% BTC adoption rate.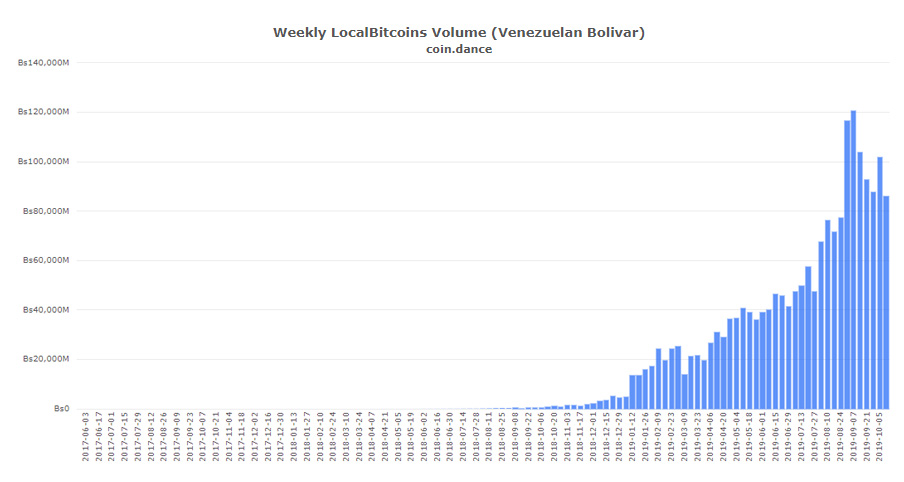 In countries where their economies' fiat has failed, the populace has also turned to cryptocurrencies. After the Venezuelan Bolivar's hyperinflation, cryptocurrencies' volume in the countries soared. Interestingly, countries that have restricted the use of cryptocurrencies, such as China and Iceland, are usually the leaders in mining.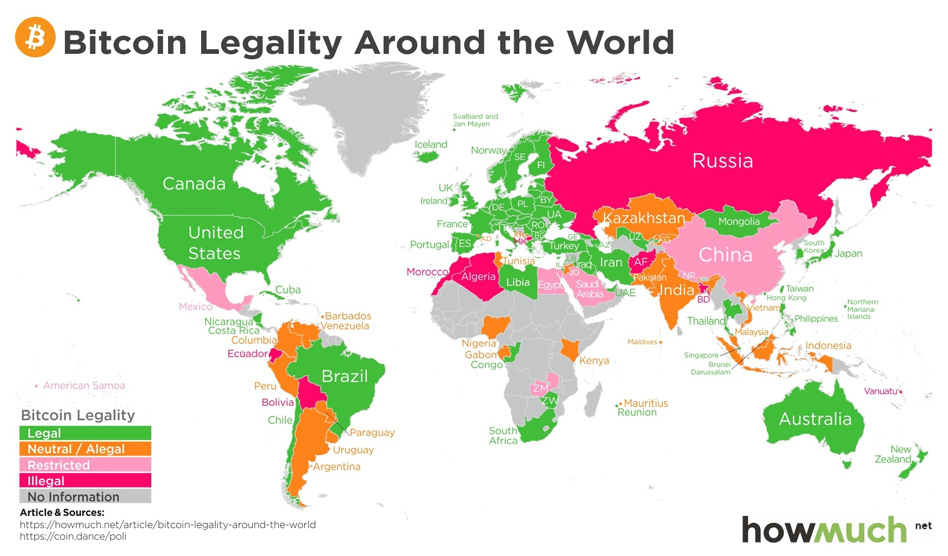 Whereas, most of SE Asia are more engaged in remittance. Japan and the Netherlands are taking the initiative in accepting crypto for goods and services, whilst the BTM focus in the U.S and Switzerland places more emphasis on building crypto-based businesses.
Crypto adoption can be measured with more than nodes distributions, BTMs placements, market shares dominance. It also involves aspects such as infrastructure support, mining, remittance and acceptance as payments. Compared to just over 8,000 venues accepting cryptocurrencies in 2017, there are now currently about 15,541 venues taking cryptocurrencies worldwide.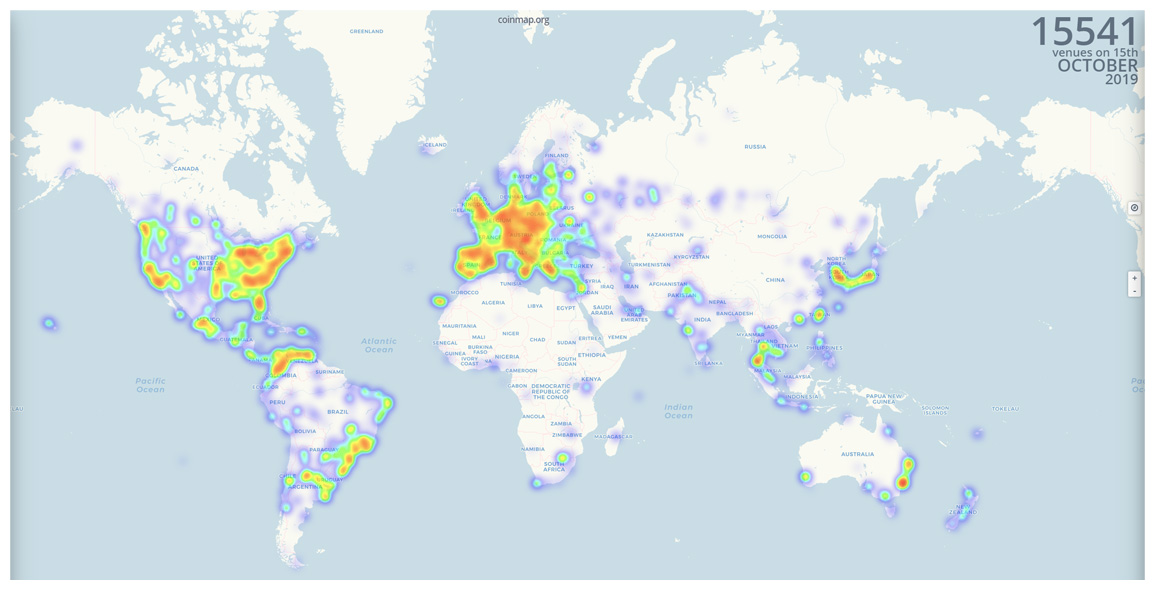 According to a Marketing Manager at CoinGate and Coinmap's database, the numbers of new vendors are growing at an average of 20-30 per day. Within the past six years, the number of crypto-accepting merchants has exploded by more than 700%. A significant surge has also been noted in the growing variety of business from new regions and unexpected industries.
Crypto friendly businesses typically provide digital services and products, and/or are related to the digital field in various aspects.
As of 2019, over 13 mainstream companies have started to accept cryptocurrencies in exchange for their services. Microsoft has been accepting BTC in it's Xbox Store since 2014. Newegg, a company well known for computer hardware, also views Bitcoin as a valid payment method. Overstock accepts multiple cryptocurrencies as well.
Sources:
https://finance.yahoo.com/news/bitpay-launches-support-ethereum-135327097.html
https://coin.dance/volume/localbitcoins
https://bitinfocharts.com/bitcoin/
https://cryptalker.com/bitcoin-adoption/
https://www.sec.gov/comments/sr-nysearca-2019-01/srnysearca201901-5164833-183434.pdf
https://www.forbes.com/sites/ktorpey/2019/04/22/3-key-drivers-behind-bitcoins-price-and-potential-mass-adoption-over-the-next-5-years/#a9e1239ae7ee
https://data.bitcoinity.org/markets/volume/30d?c=e&t=b
https://coinmarketcap.com/charts/
https://www.reddit.com/r/CryptoCurrency/comments/d8jwqe/adoption_in_france_starting_next_year_youll_be/
https://www.coinspeaker.com/bitcoin-depot-crypto-atm/
https://coinmetrics.io/charts/#assets=btc,bch,ltc,eth_left=TxCnt_zoom=1279411200000,1571097600000
https://bitcoinist.com/bitcoin-adoption-visual-map/
https://www.forbes.com/sites/billybambrough/2019/04/10/bitcoin-just-crossed-a-huge-adoption-milestone/#76f41ccc5295
https://bitcoinist.com/bitcoin-adoption-visual-map/
https://coinatmradar.com/charts/growth/
https://www.inc.com/kenny-kline/how-this-company-is-spurring-bitcoin-adoption-in-chicago-beyond.html
https://coinatmradar.com/blog/bitcoin-atms-industry-overview-after-2-years-since-first-launch/
https://coinatmradar.com/blog/bitcoin-atm-market-dynamics-september-2019/

https://www.cryptoglobe.com/latest/2019/09/number-of-bitcoin-atms-up-500-percent-since-2016/
https://coinatmradar.com/charts/
https://coinatmradar.com/charts/geo-distribution/
https://coinatmradar.com/blog/bitcoin-atm-market-dynamics-september-2019/
https://coinmap.org/#/world/18.56294744/13.88671875/3
https://www.quora.com/How-many-merchants-accept-Bitcoin#targetText=We%20don't%20have%20the%20stats%20for%20global%20crypto%20acceptance,new%20vendors%20joining%20every%20day.
https://blog.coingate.com/wp-content/uploads/2019/01/CGMAP.png
https://www.lifewire.com/big-sites-that-accept-bitcoin-payments-3485965
https://blog.blockonomics.co/will-more-retailers-start-accepting-crypto-in-2019-heres-what-the-data-predicts-fd0ff69f5cf
https://fortune.com/2019/05/13/bitcoin-comes-to-whole-foods-major-retailers-in-coup-for-digital-currency/
https://howmuch.net/articles/bitcoin-legality-around-the-world
http://onelovecrypto.com/2018/01/03/bitcoin-legal-bitcoin-legality-based-country/
https://99bitcoins.com/list-countries-banned-bitcoin/#prettyPhoto/0/
https://coin.dance/volume/localbitcoins/VES
https://bitnodes.earn.com/?The
https://cryptalker.com/bitcoin-adoption/
https://coinmetrics.io/charts/#assets=btc,eth_left=TxCnt_zoom=1570637088000,1573229088000
https://hackernoon.com/the-blockchain-scalability-problem-the-race-for-visa-like-transaction-speed-5cce48f9d44
https://usa.visa.com/run-your-business/small-business-tools/retail.html
https://wallethub.com/edu/cc/market-share-by-credit-card-network/25531/
https://www.creditcards.com/credit-card-news/ownership-statistics.php
https://www.bostonfed.org/publications/research-data-report/2017/the-2015-survey-of-consumer-payment-choice-summary-results.aspx
https://globalfindex.worldbank.org/
https://globalfindex.worldbank.org/sites/globalfindex/files/chapters/2017%20Findex%20full%20report_chapter1.pdf
https://globalfindex.worldbank.org/sites/globalfindex/files/chapters/2017%20Findex%20full%20report_chapter2.pdf
https://usa.visa.com/dam/VCOM/download/corporate/media/visanet-technology/aboutvisafactsheet.pdf
https://webcache.googleusercontent.com/search?q=cache:0mfZ_YpwQ5MJ:https://www.forbes.com/sites/jeffkauflin/2019/06/11/visa-targets-swift-with-new-blockchain-product-for-global-money-transfers/+&cd=1&hl=en&ct=clnk&gl=us
https://www.frbatlanta.org/banking-and-payments/consumer-payments/survey-of-consumer-payment-choice/2018-survey.aspx
https://www.frbatlanta.org/-/media/documents/banking/consumer-payments/survey-of-consumer-payment-choice/2018/2018-survey-of-consumer-payment-choice.pdf
https://www.creditcards.com/credit-card-news/ownership-statistics.php
https://coinmarketcap.com/charts/
https://bitcoinist.com/google-trends-bitcoin-price-6/