CSQ Holdings, LLC – helmed by CEO Enrique Gutierrez, has created a proprietary business intelligence modeling schema. This allows SynQ to focusing on consumer trends, the attention economy, and psychographic delineation, classified by asset, by market trend, and apply data analytics algorithms that predict what's coming in the cryptocurrency markets – with alarming accuracy.
Quantified Projections
Social Influence
Social Impact
Language Polarity
Social Quantity
Buy vs. Sell Pressure
Market Price Correlation
Project Activity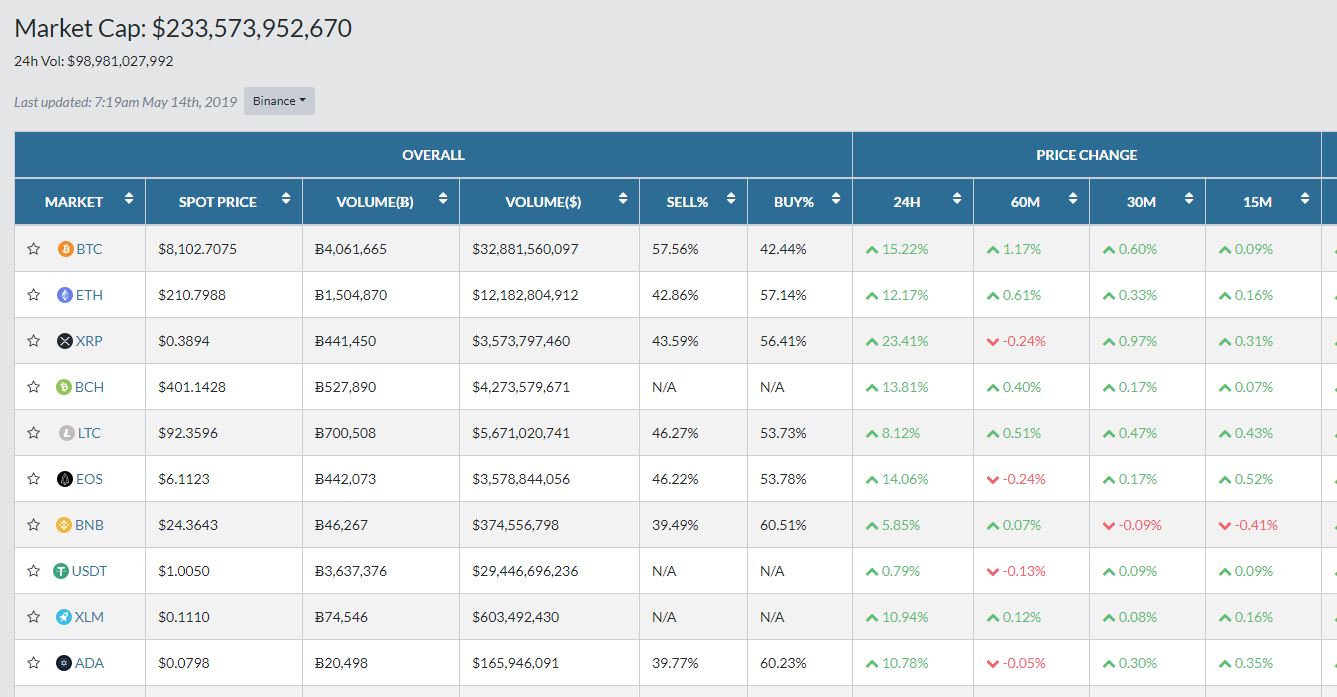 SynQ – Homepage for logged in users
Sentiment Analysis with Business Intelligence
Sentiment Analysis
Number of Tweets

Number of News Articles

Language Polarity

Number of Social Media Posts

Amount of Engagement

Social Spread of Content
Business Intelligence
Consumer behavior
Mindset as reflected in social media
Reactions to news
Correlations between knowledge and action
How language affects an asset
Industry resonance among consumers

Track up to 9 assets to view predictive outcomes within 10-trusted cryptocurrency exchanges. Each projection is continuously backtested to challenge the outcome in real-time.
Create price alerts between any exchange-available trading pair to be notified, SynQ-wide, when the market price strikes.
See when buy pressure and sell pressure, social impact, and market cycles in the consumer attention economy are changing tides, in near real-time.
Preview our projections as they're created by the SynQ system for USD pairs on Binance for Ethereum, Litecoin, Binance Coin, Cardano, and EOS, right now, for free.
What am I seeing?
Every time a consumer trend match is spotted, the SynQ system creates a predictive outcome modeled on an asset-by-asset basis with potential market states within the provided timeframes.
The market cycles are continuously monitored and published to showcase on a bar-by-bar basis the ebbs and flows of expected market action, giving people who use SynQ the opportunity to find the best entry and identify the highest probability exit.
As a result, you will see multiple overlapping projections on the screen for a single asset at once, all with varying timeframes, published at different times. When viewing a projection, if you see a downward price, repeated, over various rows, there's a chance the market cycle that was signaled by SynQ is still valid, but a period of market-indecision is occurring.
Before you head off to SynQ Stream, you might want to know what you're looking at:
Column Breakdown
Symbol: Cryptocurrency projected
Projected Date: When the projection was created (in UTC 0)
Last Close: The price of the asset at the time of projection creation
Target Price: Projected price
Target Timeframe: The window wherein the price should occur
Probability: Likelihood the projection will strike in the timeframe

51-55% probability means, risky assessment, 49% likelihood of failing
55-67% probability means, medium risk assessment, with backtested quantifiers to support the projection
68%+, adequately backtested, lower risk, higher probability of success.
Currently, Binance.com is the only integration during this testing phase. All projection prices, trade data, and orders are from Binance.com. The Last Close reference point is gathered from CoinMarketCap.com.