This is where the pieces come together. Have you noticed how often Bitfinex has been referenced in this story? It doesn't feel like a coincidence.  
Tether (USDT)
Aside from the multiple incidences of hacks and lost funds, Bitfinex also still have to answer for their sister company's controversies, Tether. It is no secret that Bitfinex and Tether have received subpoenas from U.S regulators. [1]
Speculations that Bitfinex has been "operating a fractional reserve and is covering over its reserve deficit in complicity with Bitfinex" has existed since early 2017. These allegations are nothing new. [2]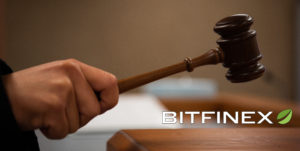 And remember when Bitfinex and CryptoCapital supposedly severed official relations? Not even a few months later, Bitfinex is still associated with CryptoCapital, and the relationship has not improved for the better. 
According to statements in April 26, 2018, Bitfinex sent $850 million of customer and corporate funds to CryptoCapital Corp., and along the way it was "lost". Representatives of Bitfinex and Tether reported to the NY Attorney General's office that CryptoCapital claims the funds were seized by Portugese, Polish, and American government officials.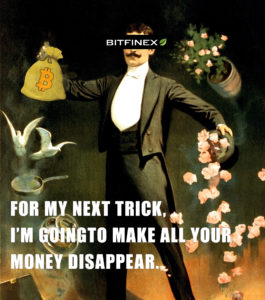 An official confirmation submitted by Bitfinex stated that their respondents did not believe CryptoCapital's representations that the funds have been seized.
Meanwhile, the $850 million loss severely impaired Bitfinex's ability to process funds and withdrawal requests as "CryptoCapital, which held all or almost all of Bitfinex's funds, refused to process customer withdrawal requests and refused or was unable to return any funds to Bitfinex."
This clearly caused Bitfinex major difficulties and processing delays, despite official denials from the company's representatives.
Allegedly, funds from Tether's reserve were then used to make up the shortfall, but neither the loss nor Tether's fund movements were disclosed to customers and investors. If true, this would very much validate the speculations of 2017. [3]
It is also a testament to the fact that CryptoCapital has never had a good public reputation. CryptoCapital never had the performance track record of being the most reliable financial processor either. Complaints regarding speed and reliability has been a common occurrence and regularly affects related exchanges. It is very questionable how they earned the reputability needed to associate with such a wide network of exchanges. [4]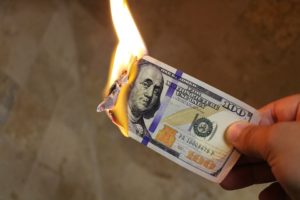 It would also explain Bitfinex's history of hostility towards critics, especially ones who would question the secrecy of their banking processes, unsurprisingly. The company is known to respond defensively to negative comments by threatening accusers with legal litigation, instead of transparency. [5]
But not just Bitfinex, remember that CryptoCapital's very well connected network. Their website names among its customers the now-defunct QuadrigaCX and Coinapult, among others. And according to the Wayback Machine, past customers also included exchanges like Kraken, BTCC and Bitt.
Yet it seems as time progresses, the number of CryptoCapital's allies dwindle.
Most have met their ends under questionable circumstances. Not just exchanges such as QuadrigaCX and Coinapult (whose office was reportedly across the hall from CryptoCapital), but internal members as well in more recent times.
Next week, we will conclude and discuss the implications of the entire picture.
Sources  
[1] https://cointelegraph.com/news/bitfinex-tether-get-subpoenas-from-us-regulators
[2] https://cointelegraph.com/news/unconfirmed-polish-prosecutors-seize-400-mln-amid-allegations-bitfinex-is-implicated-in-fraud
[2] https://www.bloomberg.com/news/articles/2017-12-05/mystery-shrouds-tether-and-its-links-to-biggest-bitcoin-exchange
[3] https://www.coindesk.com/bitfinex-ny-prosecutors-tether-850-million-allege
[4] https://github.com/ccxt/ccxt/issues/4826
[4] https://bitcointalk.org/index.php?topic=5118599.0
[4] https://bitcointalk.org/index.php?topic=2822223.0
[4] https://bitcointalk.org/index.php?topic=2810707.0
[5] https://www.coindesk.com/bitfinex-vs-bitfinexed-exchange-hires-law-firm-challenge-critics
[5] https://cointelegraph.com/news/worlds-largest-bitcoin-exchange-bitfinex-threatens-critics-with-legal-action