Weekly Recap
Jan 11th, 2021 - Jan 18th, 2021
Welcome to our 3rd weekly recap for January.
Overview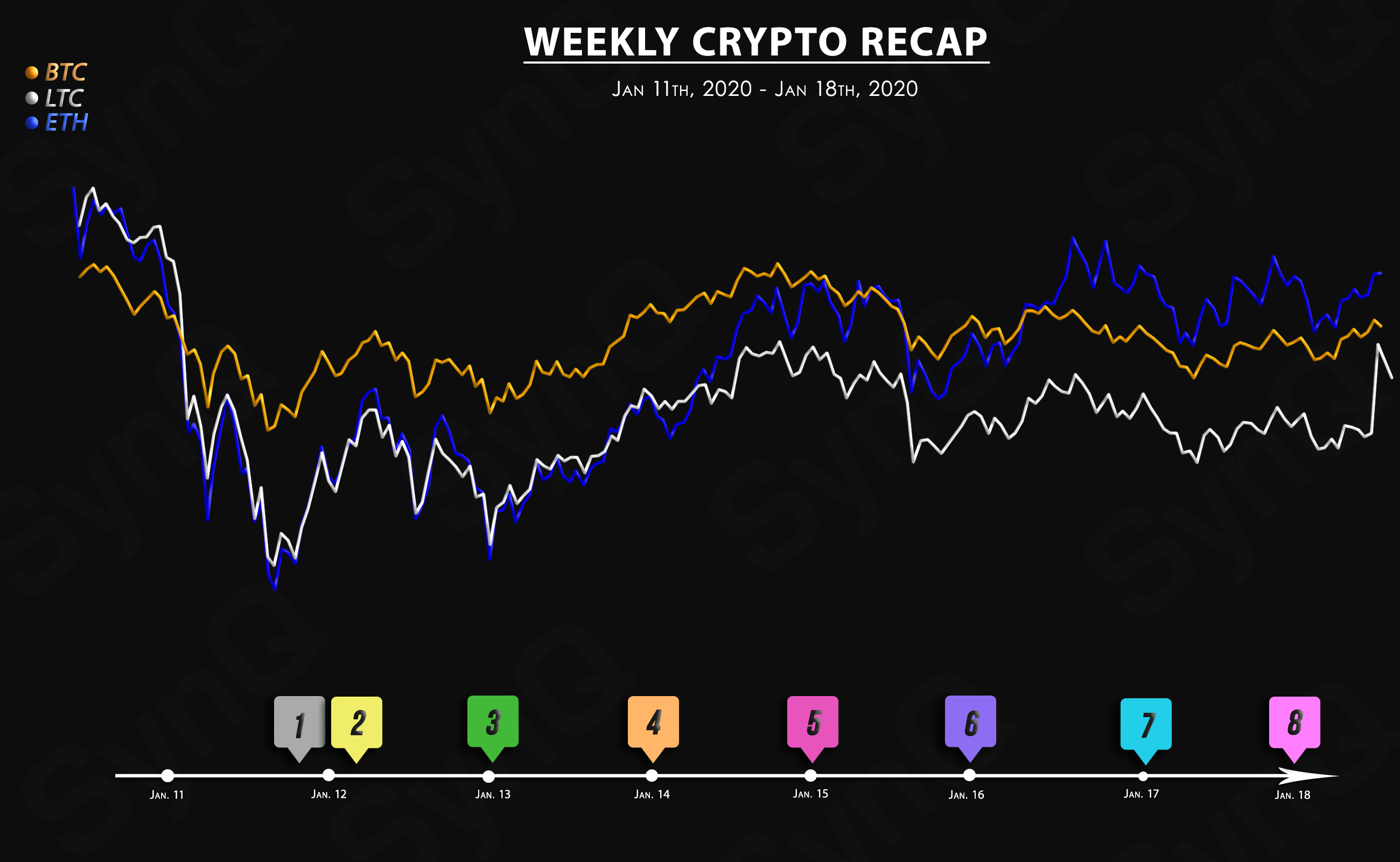 Crypto News
Cardano Founder Charles Hoskinson's updates have been crucial to the development of the ecosystem over the past year. So is the case this time too, with IOHK's CEO giving the community some important updates during his latest AMA. During the same, Hoskinson revealed that the Mary hard fork is coming in February, with the same promising to deliver "native multi-asset support" to the Cardano network.
During the Obama administration, Gensler was the chairman of the Commodity Futures Trading Commission, in which capacity he was in charge of enforcing the many new provisions of the Dodd-Frank Act that followed the 2008 financial crisis.
A previous security breach at the e-commerce firm Shopify has exposed sensitive data belonging to customers of around 200 of its merchants.
The NASDAQ-listed business intelligence giant MicroStrategy will host an online conference to educate large organizations about the potential merits of investing in bitcoin. Called "Bitcoin for Corporations," the initiative has also received support from other industry giants such as Gemini, Binance, Coinbase, Fidelity, Grayscale, and more.
Creditors of the bankrupt cryptocurrency exchange Mt. Gox will be presented with the option to claim up to 90% of the exchange's remaining bitcoin, according to Bloomberg.
Grayscale Investment has done it again with another record-breaking quarter. In its Q4 2020 report, the leading digital asset manager informed that institutional investors had allocated over $3 billion into its product, with Bitcoin accounting for the most significant part.
Twitter has faced fierce condemnation over the last few days after it decided to ban US Present Donald Trump from its social media platform. A lot of people have opposed the move, seeing it as an attempt by the social media giant to run an online autocratic dictatorship where free speech is strongly restricted.
This year is likely to see unprecedented use and demand on the Ethereum network, so there has never been a better time to ramp up Layer-2 scaling solutions.