Coin Alerts
Coin alerts in SynQ helps you stay notified of cryptocurrencies you are tracking. Creating price alerts allows you to passively track the market while you check out other coins and projects.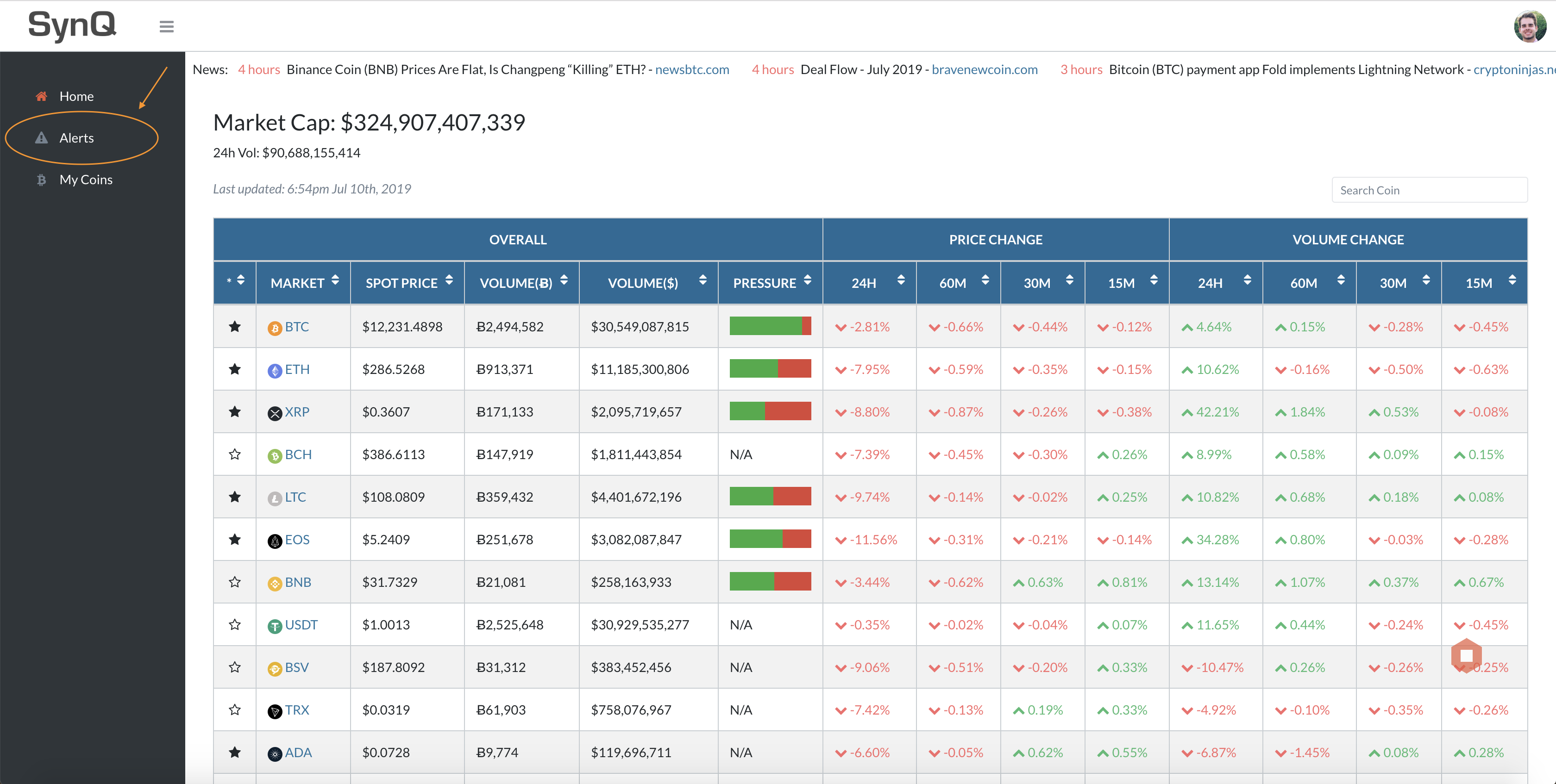 Accessing Coin Alerts
To access Coin Alerts in SynQ click the "Alerts" tab in SynQ
Once you are in Coin Alerts, you will see a few different sections:
"My Alerts" – This is where you can create and manage your alerts
"Projection Stream" – This is a constant stream of projections for coins you follow in your "My Coins" list
"Headlines" – This is an aggregate of all news headlines for the coins you follow in your "My Coins" list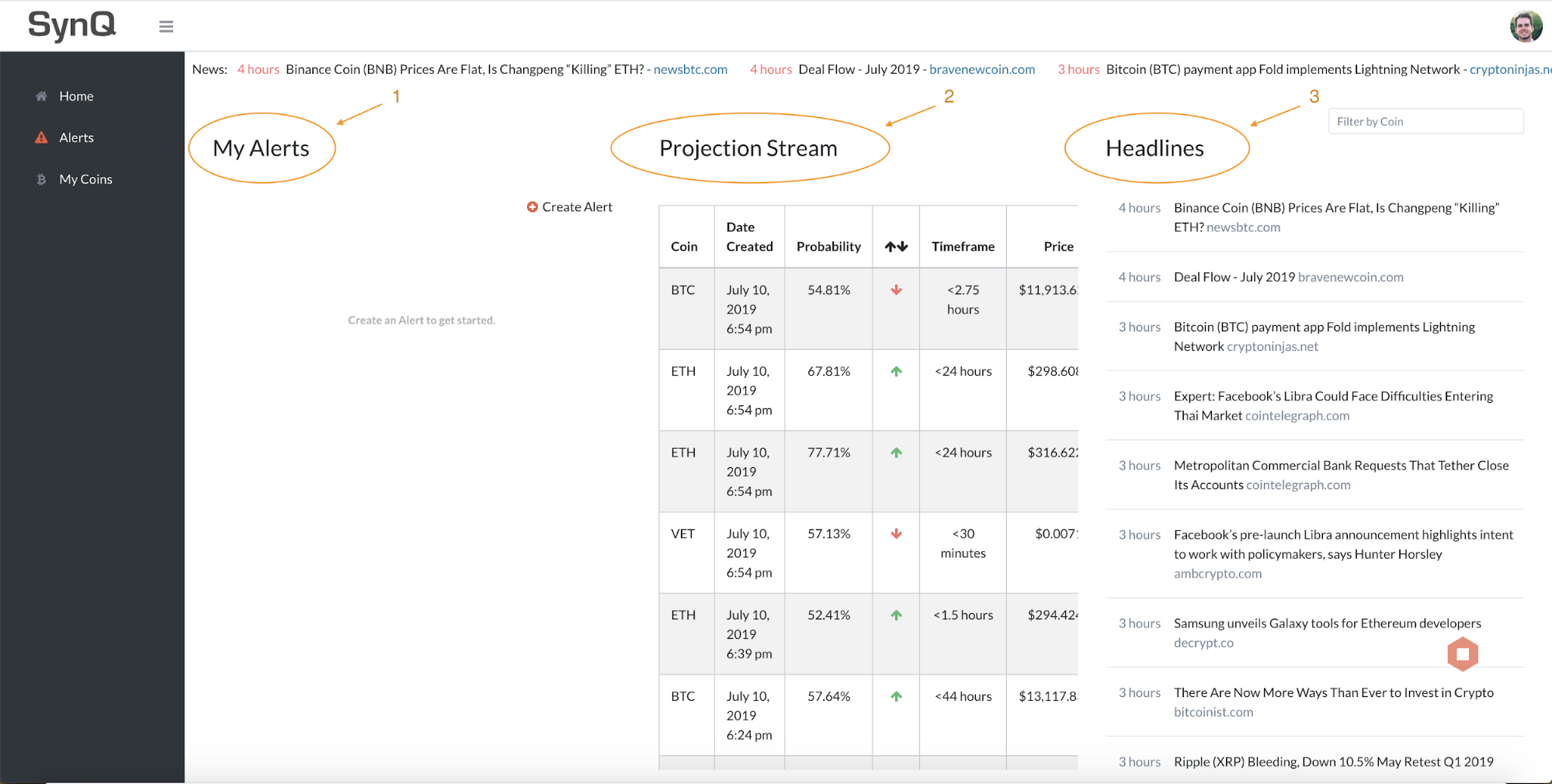 Creating Coin Alert
To create an alert for a coin you will first click the "create alert" button in the top right of My Alerts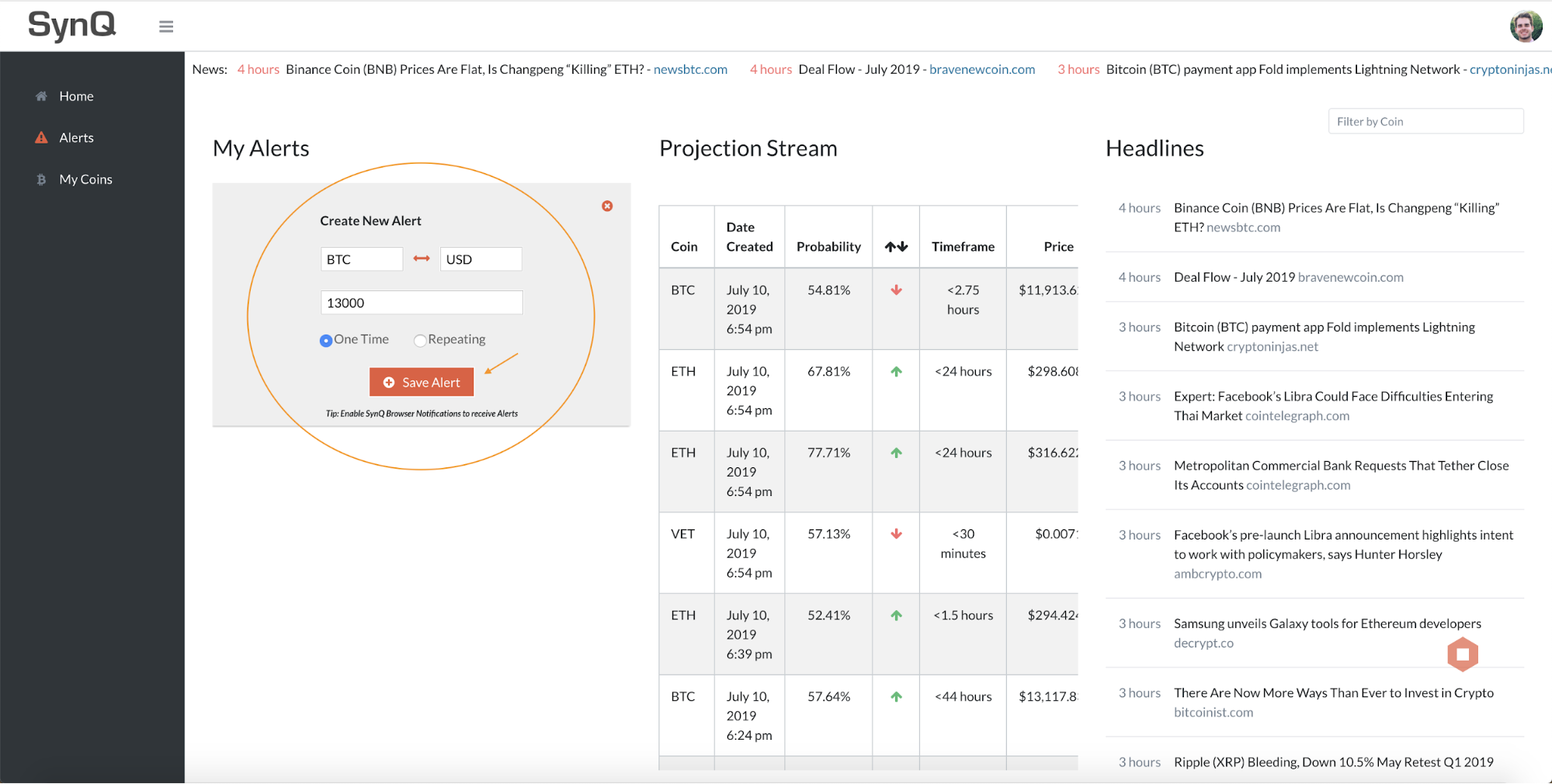 After that, you will input the coin, coin pair, and price for the alert you would like (all coin pairings are in USD for the time being – updates coming in the future). You must input these in all caps, currently. You must also choose whether you want a one-time alert or a recurring alert.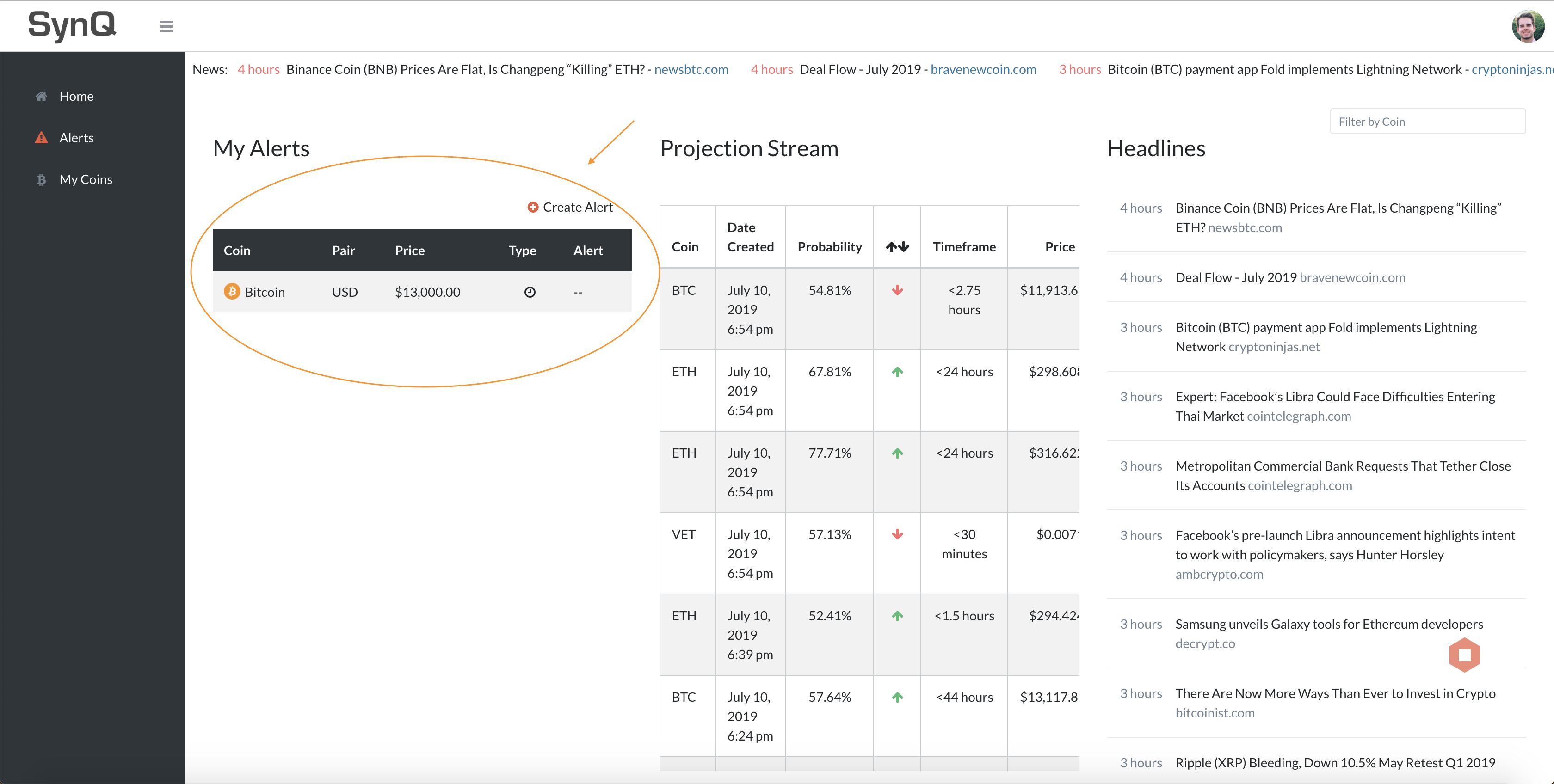 Once you input the coin alert information you will click the "save alert" button, and you will now see the list of coin alerts you have set!